Automotive-themed degree analogies
What Kind of Degree Are You Driving? - Opinion
Published in Campus Review
NOW READING
What Kind of Degree Are You Driving? - Opinion
17.5.21 | Education
Published by
If your degree was a car, how far has it taken you along your life and career journey? How reliable has that car been in getting you to your next destination? And are you still driving the same make and model? Yes, COVID-19 lockdowns have created a new pastime: automotive-themed degree analogies. And we've enjoyed hours of fun developing alternative league tables and rankings to compare Australian and global institutions.

It is a great exercise to share with friends or colleagues (whilst socially distancing in a pub or café, of course!). And you might already have an inkling as to the brands people would associate with our houses of learning. Our consideration of brands and cars range from specific degrees hyped as having the performance of Lamborghinis, to those equating to the defunct Trabant brand of East Germany and the Russian Lada Rivas of the late 1980s. We have firm, general favourites ascribed to some of our institutions as their particular brand or flag identities. Nissan has been repeatedly associated with one university – not so much because of its Renault Groupe affiliations or major vehicles lines, but because of its former CEO Carlos Gohsan's fall from grace.

Another, this time a Top 100, is firmly in the frame as a Volvo-branded entity. And no, there are no prizes for guessing. It's not because of the high-end emphasis on safety, luxury and prestige associated with that brand (although these traits also apply to the university in question). It is because Volvo is owned by China's Zhejiang Geely Holding Group. In our own personal cases, one of our alma maters could be branded as, perhaps, Jaguar – but produced a degree which performed more like a 1970s Citroen 2CV: a wonderful car, but indeed basic. It took not one but two further degrees in order to generate anything resembling a Jaguar-like career experience. The other author went to a Mercedes university and gained a Holden Commodore degree. It performed like a Morris Minor in respect to early career prospects. Naturally, perception is central in how choices are ultimately made. By way of example, a former colleague – let's call him Brian* – gained a degree from the UK's Open University (OU) in 1981, as he had a family and could not attend full time studies. He described the OU as a Holden brand, but his degree performed like a Morris Marina – one of the most ridiculed cars of the 1980s.

The issue was one of perception. The OU was relatively new and study took place remotely in the days before both internet and personal computers. It was sneered at as a learning institution by those who had the ability and support to take more traditional learning pathways. Brian described his university experience as feeling like, "having never read the book but I had seen the film". The external perception was that his degree was in some way 'inferior.' In fact, Brian's degree was a very solid and robust foundation for further learning, and he went on to later complete a PhD at a prestigious university. From our little game, a clear pattern seems to have emerged: no matter how an entire university has been branded – Alfa Romeo, Tesla (USA's MIT of course), Lexus or Vauxhall – most respondents thus far have not driven (in their early careers) the same brand as their parent universities. Even more curious is the similarity of the vehicles that graduates have chosen to reflect their early (first 10 or so years) careers.

Thus far, we are finding – and irrespective of degrees received from small, private Australian providers or larger, internationally well-ranked universities – that people often consider their first degrees to have been equivalent to small to mid-ranged Holdens, Toyotas, Fords and Hyundais. Of course, there are exceptions. Our Lambo degree claimant joined his uncle's law firm upon graduating (and he already possessed a Mercedes as a student). The playing field, like life, is far from level. There are also VW and Honda degree drivers a-plenty, who may have also come from different starting points.

In all seriousness though, our point here concerns the added emphasis placed on degree brands by employers and society in general. All Australian degrees have met TEQSA's high standards. At undergraduate level, the degrees gained across our nation are not as varied in quality or performance as some may wish to believe. Clearly the degree holders we have spoken to feel that this is the case. It is, perhaps, time that we took another look at our tertiary education system and more thoroughly valued the good work and hard-earned outcomes of our graduates, no matter the brand of their universities. After all, it seems that we don't necessarily all drive the same brand of degrees that are badged by our alma mater institutions.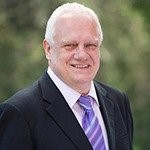 Emeritus Professor Jim Mienczakowski is a Higher Education Consultant.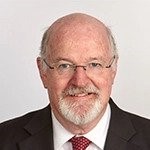 Emeritus Professor Greg Whateley is Deputy Vice Chancellor at Group Colleges Australia.