Valuable connections with industry leaders
Centre for Entrepreneurship
Welcome to the Centre for Entrepreneurship (CFE) - where students have an immediate exposure to highly acclaimed entrepreneurs and organisations, directly involved in business in Australia.
Valuable connections with industry leaders
Centre for Entrepreneurship
Welcome to the Centre for Entrepreneurship (CFE) - where students have an immediate exposure to highly acclaimed entrepreneurs and organisations, directly involved in business in Australia.
Real-world education
Welcome to the CFE
Background
The Centre for Entrepreneurship (CFE) is the brainchild of Alan Manly OAM - founder, owner and Managing Director of Group Colleges Australia and UBSS. Alan is an Australian entrepreneur and company director with over 25 years of experience in the Australian Education industry.
In 2021 Alan was honoured with the Medal of the Order of Australia (OAM) in recognition of his Service to Tertiary Education. The citation also acknowledges Alan's community service commitment over many years. Alan Manly has appeared on numerous television interview shows speaking about entrepreneurship and business skillset, and has a multitude of articles published in a range of national and international publications.

Alan recognises the importance of an MBA student not just receiving a classroom education, but also hearing from Australian and international business executives and entrepreneurs - to truly develop 'job ready' graduates. The Centre for Entrepreneurship operates within UBSS, a respected private higher education provider in Australia, offering Master of Business Administration, Bachelor of Accounting and Bachelor of Business awards.

Inspiration
His first book "When There Are Too Many Lawyers" tells the story of an entrepreneur caught up in a ten year court case. His new book " The Unlikely Entrepreneur" is an essential read for all aspiring entrepreneurs. 
Learn more about Alan Manly
Work Integrated Learning
The Centre For Entrepreneurship is an integral part of the delivery of work integrated learning (WIL) at UBSS. WIL brings the real world to the classroom. By having Fellows present to students their entrepreneurial experience or subject matter expertise, this greatly enriches the student learning experience.
Our 'work integrated learning' is enhanced with interviews from industry experts, case studies, real world business projects, writing business plans and business simulation - all designed to prepare UBSS students for their future careers or entrepreneurial endeavours.
Under the guidance of TEQSA, the Higher Education Standards Framework (HESF) 2021 (Standard 1.4.2c) requires courses of study to contain "knowledge and skills required for employment and further study related to the course of study " and "skills in independent and critical thinking suitable for life-long learning" (Standard 1.4.2d). This is achieved through the various WIL measures embedded in all UBSS courses and subjects, with the assistance of the CFE.
Enriching opportunities
A global perspective to teaching
Fellows of the CFE are subject matter experts in their field, who present to students complementing the business and entrepreneurial material covered in class. Providing real world insights into being an entrepreneur. Topics include raising funds, creativity and new idea viability assessment, dealing with regulation, cutting through marketing and many other valuable topics.
World-class opportunities
 The CFE develops the following vital business skills for UBSS students:
Create an entrepreneurial mindset - learning from and be exposed to highly successful entrepreneurs from different industry verticals;

Develop 'business acumen', to make the right business decisions at the right time

Acquire knowledge of ever changing business climates, nationally and globally;

Enhance professional development communication, negotiating and persuasion skills together with 'real time' executives.

UBSS prides itself in offering students a holistic learning environment, combining qualifications and a distinct advantage into their business area of choice, whilst attaining their MBA and promises a 'hands on' environment. Cutting edge learning and innovation is a highly sought after attribute for students in today's higher education environment. This is achieved at UBSS by providing opportunities for students to hear from experts in their business field and from the opportunity to work on real life business problems in Australian businesses.
The latest news, views, and announcements
CFE Newsletter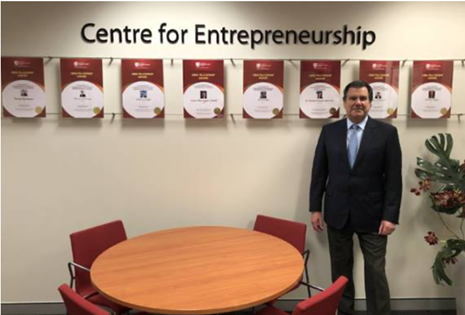 August 2022
Welcome everyone to our August 2022 issue of the 'Centre for Entrepreneurship Fellows Newsletter' where we continue to share important story highlights from the many facets of entrepreneurship here at UBSS.
This is our 5th CFE Newsletter, and hope that you are enjoying the publications.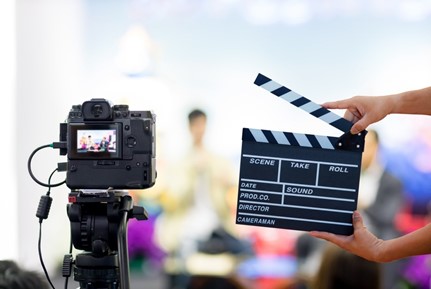 May 2022
This is our 4th CFE Newsletter, action packed with a variety of items that will entice our readers.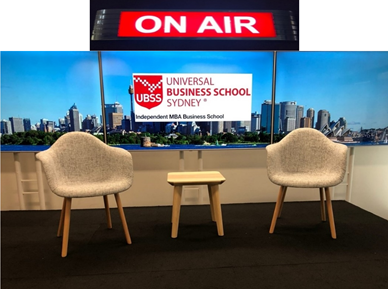 December 2021
This is our 3rd CFE Newsletter, and we hope that you are enjoying the publications. It is our intent to keep each of these short and sweet, with a maximum of '5' topics.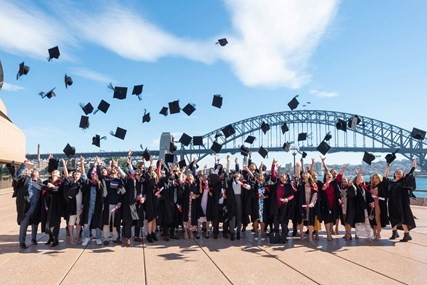 September 2021
Congratulations to all our recent graduates of UBSS, where we combined our 2019 and 2020 student cohorts of graduates into this year's ceremony, which took place at the Sydney Opera House in May. I want to thank our Fellows for your continued involvement and expertise given to UBSS, and in particular to Daniel Bendel (author and Fellow), and Stephen Parker (publisher, lecturer and Fellow) for your profound work with the UBSS publication series.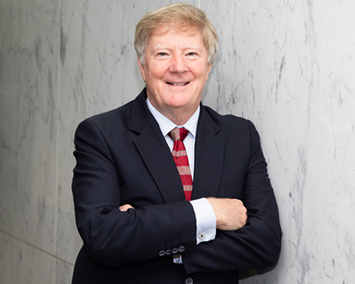 July 2021 
In our first edition of the CFE Newsletter,  I want to congratulate our CEO, Alan Manly for his recent OAM. It is such an honour for Alan, his family and all of us at UBSS/GCA. I also want to thank our Fellows for your continued involvement and expertise given to UBSS, and a very warm welcome to Sam Sorace and Ray Dib, two new Fellows to our Centre who are featured inside this edition.
---
Leading Knowledge Network
We are delighted to introduce our Fellows. Our Fellows provide the UBSS student cohort and Alumni with integral 'work integrated learning' (WIL) experiences, by sharing their expertise and business knowledge through interviews, special presentations, case studies and seminars. The value of our Fellows is clearly recognized to create a better tomorrow for today's students.