UBSS Fellows
Justin Wibrow
Lawyer, Commercial Advisory Expert, Restauranteur, Rotarian
UBSS Fellows
Justin Wibrow
Lawyer, Commercial Advisory Expert, Restauranteur, Rotarian
Introducing Justin Wibrow
Entrepreneurial spirit is at the core of every experiential led activity Justin undertakes. His equivalent 'lemonade stand' was the writing of wine lists for five-star hotels at just 21 years of age, winning industry recognition and critic acclaim in the process. To explore, engage and innovate has remained ever present throughout his life.
Some two decades later, as Managing Partner of commercial advisory firm, Cullen Myers,  Justin has combined his extensive commercial and legal experience to deliver innovative commercial models both to the public and private sector in property and commercial leasing, facilities and asset management transformation and shared services. In Australia this includes tenures advising Victorian State Government across their major projects and infrastructure portfolios, agencies and statutory authorities including Creative Victoria, Melbourne Market Authority, and local governments including Moonee Valley, Darebin and Bayside. In the private sector he has advised BHP, Competitive Foods (owner of Hungry Jacks) and a client list that traverses FMCG, private sector education, labour hire, hospitality and hotels. In China, Justin has advised the municipal governments of Liaoyang and Shandong and in Indonesia with a number of international hotel groups.
Justin is also the Chair of Strategic Food Investments, a consultancy that specialises in corporate turnaround of underperforming food retail businesses, a director and founder in the ESG consultancy Expediate, and a founder in the soon to be launched NFT start-up Card Vault.  
As an Australian legal practitioner, Justin has a deep understanding of the necessary and best practise approaches required to deliver functional governance in concert with commercial and outcomes-based considerations. His board and advisory committee tenures include Bendigo Community Bank, Holmesglen Institute and the Stroke Association of Victoria where he was co-convenor of the Life After Stroke mentoring program
A Rotarian since 2011, and as a member of Rotary Club of Melbourne, Justin has held roles of club President, Vocational Director and currently as an Assistant Governor to his Rotary district. Justin is a Paul Harris Fellow recipient in recognition of excellence in Rotary service through leading community projects with a focus on building people's capability, to assist those in need. This included his convening of the 'Realising mentoring capability in your club' training program delivered to 100's of Rotarians since 2016.
His lecturing and facilitation experience spans 20 years in management and business, and holds degree and postgraduate qualifications in law, leadership and education and is a Fellow of the Governance Institute, Member of the Law Institute of Victoria and Australian Institute of Managers and Leaders.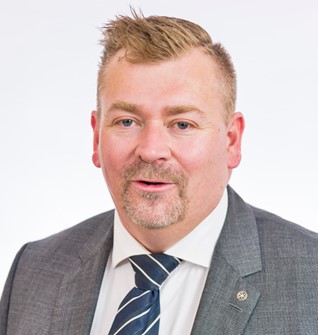 ---