UBSS Fellows
Rahul Daga
Rahul studied printing technology in India and the UK. He started his career on the production floor and worked his way up to customer service and sales to get closer to his dream of 'starting his own business' 
UBSS Fellows
Rahul Daga
Rahul studied printing technology in India and the UK. He started his career on the production floor and worked his way up to customer service and sales to get closer to his dream of 'starting his own business' 
Rahul has been associated with UBSS (and GCA) for a number of years as our preferred supplier of printing and merchandise.
Rahul studied printing technology in India and the UK. He started his career on the production floor and worked his way up to customer service and sales to get closer to his dream of 'starting his own business'. After studying in UK, he visited the Drupa exhibition in Germany – the printing industry's Mecca. The Drupa exhibition opened Rahul's eyes to tremendous opportunities in the printing industry.
Without the capital he needed for equipment, premises and employee wages, Rahul took the plunge to go mobile in his first business venture. There were huge challenges to overcome, with no customers and no physical address.
For most of the first two years, he mainly conducted the business through way of knocking on doors as most people were not aware that there was a Snap franchise in the area. As he did not have a physical property or address, it took numerous follow-up phone calls and appointments to reach a stage where he could earn enough to pay himself a salary each month.
Without a physical address, Rahul's approach to his prospects was very proactive. He would inform them that 'I will come to you to understand your requirements' and 'you will not have to leave the office'. This worked with most of the clients as it saved them a trek to a shop and leaving the comfort of their office facility.
By meeting his clients in an atmosphere in which they felt at ease, this assisted Rahul in understanding his clients - and their budgets so that he could suggest appropriate options tailored specifically to their needs. This has helped him achieve high customer satisfaction and new business by referrals.
Reaching his current revenue has been a big achievement and is heartening for Rahul, who has also been juggling his time while he completes an MBA. He agrees with the experts that sales-related activities need to be the first focus of any business, and then the rest can just happen. He writes - "I always tell myself, in tough times, that if one door closes - four more open. So keep your eyes open to see the opportunities and never give up."
Rahul now owns the Snap Centre in Kingsgrove, NSW Rahul is an entrepreneur with a client focus. He is a dual franchisee as well – bringing experience and expertise to UBSS in this domain. We are delighted to have Rahul join us as a Fellow of the Centre for Entrepreneurship.
Rahul is a member of the UBSS Course Advisory Committee (a sub-committee of the Academic Senate).
Learn more about Rahul: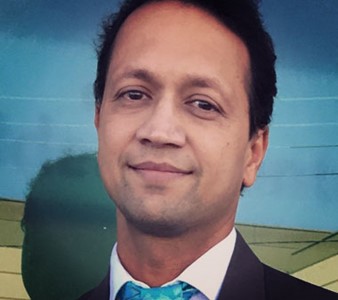 ---