UBSS Fellows
Dimitri Kopanakis
International Leadership in Education, Not-for-profit, and Corporate sectors
UBSS Fellows
Dimitri Kopanakis
International Leadership in Education, Not-for-profit, and Corporate sectors
Introducing Dimitri Kopanakis
Dr Dimitri Kopanakis
With an extensive and global career spanning the private, not-for-profit, and public sectors, Dimitri is a seasoned CEO and Senior Executive working across Australia, Asia, Europe and the US. 
This international and home-based cross-cultural leadership experience, derived from a diverse portfolio of engagements has provided him a demonstrated history of success and achievement across Strategy and Growth, People Development, Stakeholder Engagement, Corporate Governance, Legislative Compliance, Financial Management and Advocacy.
Dimitri was previously the Chief Executive Officer of the Aboriginal Centre for the Performing Arts (ACPA): a not-for-profit, inspirational centre of training excellence and innovation for contemporary performing arts. In this role he lead a dedicated team that nurtured the talents and aspirations of the next generation of Aboriginal and Torres Strait Islander performing artists and arts workers, preparing them artistically and professionally for careers in a contemporary, global entertainment industry.
Dimitri returned to Australia to work with ACPA after managing the in-house entertainment operations for The Venetian Macao – Sands China Ltd, the world's largest integrated resort and casino, where he oversaw 60 in-house events each day, and led a team of 100 creative staff from 16 different countries, catering to between 40,000-60,000 guests per day.
Dimitri first honed his entrepreneurial aptitude and business acumen as the founder, partner and director of several entertainment companies. He was also on the management team that managed internationally acclaimed acts, including the multi-award-winning The Three Waiters (with over 10,000 shows in 82 countries and acknowledged as the most booked corporate act in the world); Tenors Undercover, and FIGARO.
His teaching experience is just as diverse, having taught across all levels of education in the public and private sector throughout the Asia-Pacific region. He holds extensive degree and postgraduate qualifications and is a Member of The Australian Institute of Company Directors. Dimitri has also authored and co-authored several academic papers and contributed to numerous recordings, including iTunes apps, documentaries and CDs.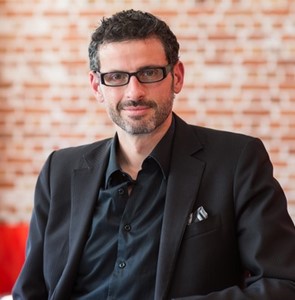 ---