Our Partnerships
Our Partnerships
Our Partnerships
Our Partnerships
UBSS Partnerships
Industry Partnerships
At UBSS, we continue to look for ways to build on our high level of education to further support the success of our entrepreneurial students. One of the ways we do this is through forming industry partnerships and building extensive corporate networks. At UBSS, we believe in the importance of partnering with recognised organisations and iconic brands from all industries. Through these strategic partnerships, we can further improve our education programs for our students by bridging the gap between theory and practice, allowing them to gain real-world experience and observe case studies that augment their comprehension.
UBSS' partnerships also pave the way for industry leaders and influential business experts to guest lecture in our classrooms and provide invaluable insights to our students across all subjects, such as entrepreneurship, management and marketing. Furthermore, our technology partnerships, such as those with CampusQ, Impulse Analytics and Qlik, ensure that UBSS stays on top of the latest innovations in education technology and data analytics, providing our school with ongoing solutions which enhance the overall student experience and continually drive operational efficiencies. These partnerships have also ensured that UBSS has maintained a competitive edge during COVID-19 and the sudden transition to online education.
At UBSS, the experience gained by our students through these partnerships goes a long way to contributing to their success as they graduate and enter the business world.
Some of UBSS' industry partnerships include:

Vodafone Australia is a telecommunications brand with services covering more than 23 million Australians nationwide. Through the rollout of their 5G network, Vodafone continues to bring the country closer together and have now positioned itself as a leader in the telecommunications industry.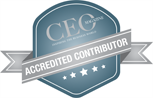 The CEO Magazine is more than just a premier business title: it is a source of information, inspiration and motivation for the world's most successful leaders, executives, investors, and entrepreneurs. An iconic, global media brand, CEO Magazine continues to inspire and promote excellence within the business world. Their content creates conversations on all platforms, while their voice is the one that matters to decision-makers and game-changers.

With over 120 years in the printing industry, nobody knows or understands print better than SNAP. They put passion and craft into print, so that each and every customer gets the WOW response they're looking for. Every SNAP Centre delivers a personalised service, taking the time to understand their customers' business and printing needs. SNAP is truly a leader in the print industry and is constantly looking for new ways to better serve their community and business customers.

Rotary is a global network of 1.2 million neighbours, friends, leaders, and problem-solvers who see a world where people unite and take action to create lasting change – across the globe, in our communities, and in ourselves.

CampusQ are a team of education technology specialists. Their goal is to lead the Australian education technology and solutions sector to deliver world-class student experiences, enhance competitive differentiation and drive operational efficiencies. CampusQ's technology solutions transform the world of education and empower our students, staff and faculty.

Impulse Analytics was formed by a group of experts from the Finance, Healthcare and Supply Chain industries totalling 60+ years of experience. Established in 2019, their founders are known for changing how they use data for analytics that can handle the complexities unique to each organisation and allow these businesses to greatly improve their services and customer experience.

Qlik helps enterprises around the world to move faster, work smarter, and lead the way forward with an end-to-end solution for getting value out of data. Qlik's platform is the only one on the market that allows for open-ended, curiosity-driven exploration, giving everyone – at any skill level – the ability to make real discoveries that lead to real outcomes and transformative changes in their organisation.

Royal Caribbean International is known for driving innovation at sea and has continuously redefined cruise vacationing since its launch in 1969. Each successive class of ships is an architectural marvel and pushes the envelope of what is possible on a cruise ship. Royal Caribbean International has debuted countless industry "firsts" over the years and has positioned itself as a global leader in the cruising industry.

The South Sydney Rabbitohs are an Australian sports club of choice, with a history of high achievements in the National Rugby League competition. The mighty red and green continue to head in an upward trajectory, both on and off the field, showcasing themselves as one of the leading clubs in this national Australian sport.

The Richmond Football Club was established in 1885 and is one of the oldest AFL (formerly VFL) football clubs. The club has performed admirably over the last 5–6 seasons, upholding the traditions and commitment for which it is known. The future looks bright for the club and GCA is proud to sponsor them accordingly, given our UBSS presence in Melbourne.
UBSS Partnerships
Educational Partnerships
At UBSS, we appreciate that the high quality of our education programs is paramount to the future success of our aspiring entrepreneurial students and business professionals. Therefore, we believe in the importance of forming forward-thinking educational partnerships with industry bodies and networks to further improve the standards of the education that we offer to our students.  Through these partnerships, we continue to ensure that best practice education is maintained within our UBSS. Our membership with IHEA, the peak body representing independent higher education providers in Australia, and our collaboration with HEPP-QN (Higher Education Private Provider Quality Network), means that we actively participate in ongoing quality assurance to remain one of the top-ranked independent business schools in Australia.
UBSS has also co-hosted events in the past with the Institute of Managers and Leaders (IML), such as a Chartered Managers Breakfast with a guest presenter sharing their executive wisdom. We will continue this tradition by sponsoring further events in the near future, including an upcoming online event in September titled "Navigating Cross-Cultural Business".
UBSS is committed to growing and nurturing our educational partnerships, and we look forward to having these partnerships further empower us to help the aspiring entrepreneurs of Australia grow and succeed in the business world.
Some of UBSS' educational partnerships include:

IHEA represents the majority of Australia's registered and accredited independent higher education providers. Their membership includes independent universities and colleges with campuses across Australia. IHEA members educate students in a range of disciplines including Law, Engineering, Agricultural Science, Architecture, Business, Accounting, Tourism and Hospitality, Education, Health Sciences, Theology, Creative Arts, Information Technology and Social Sciences.

Open Colleges has been helping Australians realise their potential for over 125 years, and they are now one of Australia's leaders in online education. In the last decade alone, they have helped over 450,000 students gain the skills to launch, change or take the next step in their careers. Open Colleges empowers UBSS as an institution to reach more aspiring entrepreneurs across the nation.

The Institute of Managers and Leaders Australia and New Zealand (IML ANZ) is a non-profit peak body association for management and leadership professionals. For over 80 years, they've provided industry-leading solutions to shape professionals into the best managers and leaders they can be. The IML passionately believe that managers and leaders make decisions that impact people's lives in ways that are felt far beyond the workplace; by helping to create better managers and leaders, they are creating a better society.

The Higher Education Private Provider Quality Network (HEPP-QN), an initiative of Avondale University College, is aimed at fostering an enhanced private-provider quality footprint in the Australian sector through the power of collaboration. There are 35 member institutions that are now part of this consortium.