Life in Sydney
Living in Sydney
Famed as a world-class city, Sydney's warm, sunny climate and its strong economy guarantee its place as the most popular choice for students moving to Australia.
Life in Sydney
Living in Sydney
Famed as a world-class city, Sydney's warm, sunny climate and its strong economy guarantee its place as the most popular choice for students moving to Australia.
Student life
Accommodation information
International and domestic students can take advantage of the Australian and Sydney experience. With a population of over four million people, Sydney is the largest city in Australia, the hub of social events, close to many tourist attractions and an ideal place to experience the Australian culture and lifestyle. It is also a perfect base for seeing the rest of Australia with many forms of transport to take you anywhere you would like to go.
Foreigners and relocating Australians alike are drawn to Sydney due to the career opportunities, cosmopolitan lifestyle and excitement that this diverse city has to offer.  The options included here are just a taste of what Sydney offers. Students are also encouraged to look further than the information provided so as to maximise their Sydney experience. (GCA does not manage these suggested sites therefore does not affirm support of all of the content, recommendations or advice within these links.)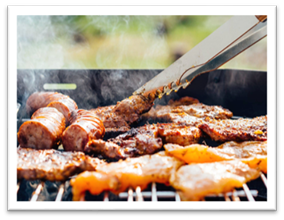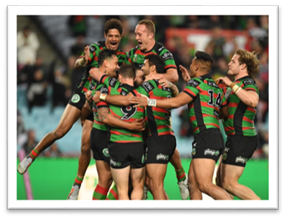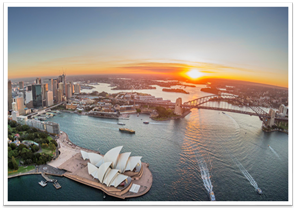 Nearby Attractions
Bondi Beach
Bondi is one of the most famous, clean and welcoming beaches in the world accentuated by Sydney's warm climate and clear weather throughout most of the year. The sand is white and clean, and the water is clear. The GCA campus is about 15 minutes drive from Bondi Beach. This link will take you to the public transport options on how to get to Bondi Beach from GCA.  Transport to Bondi Beach
Circular Quay, Sydney Harbour and the Opera House
Sydney Harbour is full of life at New Years Eve for the world-renowned fire-works as well as the Sydney to Hobart Yacht race in January and many events year round. Throughout the year the Harbour can be accessed via ferry. Other tours and cruises are also available including jet boat rides and sea plane trips. The Opera House is a famous building right on the Harbour with unique architecture often seen in tourist publications. It is active as a concert and events hall with other performances also held around the facility including the 'Australian Idol' and New Year's Eve shows. Locals and tourists frequent this area and the surrounds at 'Circular Quay'. The iconic Harbour Bridge is the backdrop of many postcards and can be climbed for a thrill, exercise, heritage information, glorious views and/or for sheer fun.
Our UBSS campus is a 10-15 minute walk to Circular Quay, Sydney Harbour and the world famous Sydney Opera House. Sydney Opera House Website
Parks and Gardens
Large, well-maintained parks and gardens are scattered throughout the city. Many people relax in parks on their lunch-break, after work or on weekends or use parks for recreation activities such as picnics, cycling, walking or rollerblading. Some of the most beautiful parks in Sydney include Hyde Park, The Botanical Gardens and Centennial Park. Hyde Park is in the middle of the CBD and is only 3-5 minutes walk from UBSS.  Sydney's Parks and Gardens
Taronga Zoo
Taronga Zoo is a very popular tourist attraction, accessible via a 15 minute ferry ride from Circular Quay. There are many native animals such as koalas and kangaroos, as well as exotic species such as lions, tigers, dolphins and whales.  Taronga Zoo Website
China Town, Night Markets & Market City
China town is a 3-5 minutes walk from UBSS and is a lively area hosting popular night markets along with other shops, restaurants and regular entertainment events. Chinatown Night Market Market City is located in the heart of Chinatown, offering various shopping and dining options. Market City
Sydney
Create memorable experiences
Sydney Landmarks     
Shopping and Entertainment 
Food and Restaurants 
Museums and Art 
Other Sydney Attractions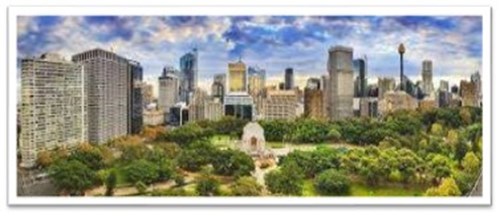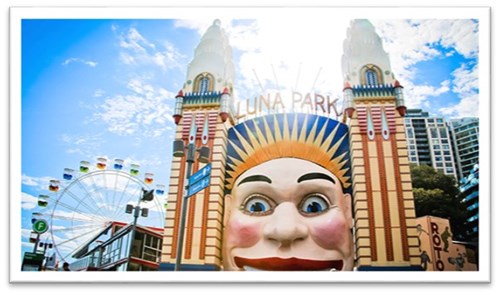 Living costs in Australia.
Knowing the average living costs in Australia is an important part of your financial preparation. For your reference, here are some of the costs associated with living and studying in Australia (all costs are in Australian dollars).
Hostels and Guesthouses 

- $90 to $150 per week

Shared Rental - $95 to $215 per week
Rental - $185 to $440 per week
Homestay - $235 to $325 per week
Other Living Expenses 
Groceries and eating out - $140 to $280 per week
Gas, electricity- $10 to $20 per week
Phone and Internet - $15 to $30 per week
Public transport - $30 to $60 per week
Entertainment - $80 to $150 per week
Note: The Department of Home Affairs has financial requirements you must meet in order to receive a student visa for Australia. For more information please click on the link above.
---