What Is Scholarship and How Do You Do It?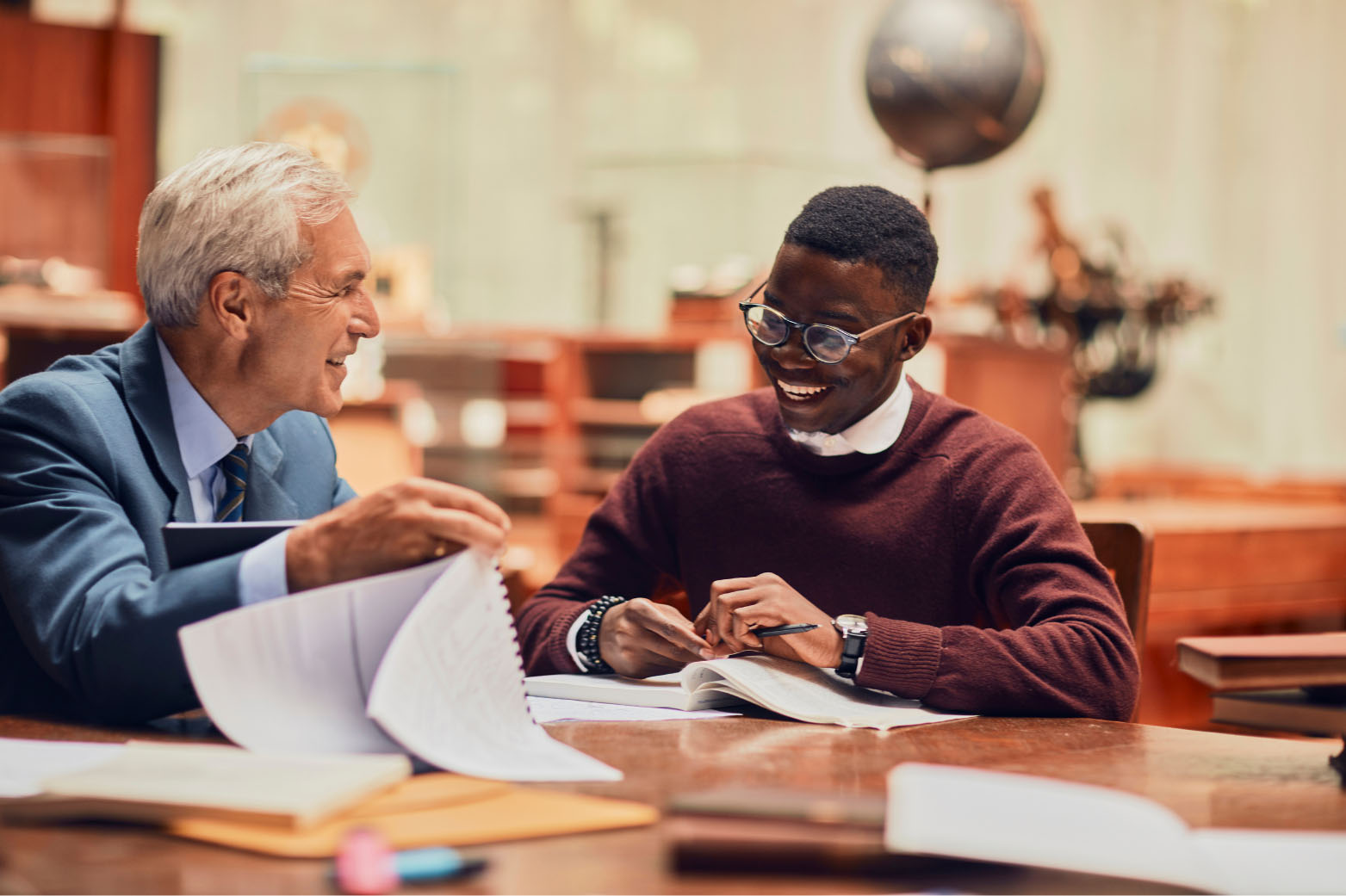 NOW READING
What Is Scholarship and How Do You Do It?
10.3.23 | Education
Published by
ABSTRACT
For many years within the higher education sector there has been a distinction – and not necessarily a positive one - between research and scholarship. For teaching and learning only institutions it has become essential to understand what scholarship is all about, develop a framework of suitable elements, and ensure that activity is clear and evident.
INTRODUCTION
Research (deemed superior) usually involved some form of investigation (quantitative or qualitative) that resulted in a report of some kind that in turn was intended to either improve a situation or at least become more informed on matters relating to that situation. Researchers were essentially opinionated – and quite rightly so. It was little wonder that university staff in particular felt that research was a vital part of their activity – and would frequently use grant money to buy themselves out of teaching (of less importance) – in an effort to immerse themselves in their research and subsequent publications.
Scholarship was deemed a lesser type of activity that was used to inform teaching (and perhaps even learning) but had a relatively singular purpose – and that was to essentially improve teaching and enhance the student learning process. If publications resulted – a bonus.
With the emergence of teaching and learning only institutions – such as private providers in the higher education sector – the distinction between research and scholarship was in fact augmented and scholarship was treated with some level of disrespect. Universities felt their focus on research was considerably more valuable and respected. In truth this is not the case – merely a perception in some quarters.
WHAT IS SCHOLARSHIP?
The simple answer is – it can be many things to many people and 'one size does not fit all'. Essentially, each non research focussed provider needs to have a clear understanding (and acceptance) of what scholarship means to them.
The national regulator (TEQSA) has grappled with this issue for a number of years and has slowly crept up on the fundamental premise as expressed in the latest (2021) Threshold Standards -
Standard 3.1.2 articulates that scholarship informs course design and ensures that the content and learning activities of a course of study engage with advanced knowledge and inquiry.
Standard 3.2.3 expresses that it is essential for teaching staff to maintain knowledge of their field of teaching through continuing scholarship; teaching and assessment principles are contemporary and relevant to the discipline.
Standard 4.2.2 muddies the water a little in the view that scholarship characterises the environment of research training.
In brief - though the expression is that scholarship is needed to enhance curriculum development, ensure currency, and provide a suitable framework for pedagogy – it is noble indeed, but not particularly useful in truth. It can be – and is – much more than that.
THE NEED FOR A THEORETICAL FRAMEWORK
What is of utmost importance is a clear understanding of what a particular organisation believes scholarship to encompass and what kind of measures are put in place to capture the output. It is no longer enough to be involved in scholarly activity or encourage others to do so. It is now vital to categorise what is acceptable scholarship and provide evidence of that activity in a coherent and bona fide way.
Boyer (1990) provided a most useful theoretical framework – in four parts – that provided the essential context for the identification of useful scholarship and how it could be categorised and subsequently captured for viewing – both internally and externally.
In brief, the Boyer model of scholarship is best captured below (Table 1). The approach suggested has become a benchmark, in fact, for those institutions that plan to be teaching-intensive higher education providers in which scholarly activity informs teaching. Boyer proposed an expanded definition of 'scholarship' within teaching-based institutions based on four functions that underlie the quality teaching – Discovery, Integration, Application and Teaching.
Type of scholarship

Purpose

Examples of measures of performance

Discovery

Build new knowledge through traditional research

Publish in peer-reviewed forums;

Produce a creative work;

Perform creative work to a public audience;

Exhibit at a museum or exposition;

Create infrastructure for future studies.

Integration

Interpret the use of knowledge across disciplines

Prepare a comprehensive literature review;

Write a textbook or study guide;

Collaborate with colleagues to design and deliver a core course;

Application

Aid society and professions in addressing problems

Serve industry or government as an external consultant;

Assume leadership roles in professional organisations;

Advise student leaders – fostering their professional growth;

Deliver a technical report, study, presentation, pamphlet, survey, building a prototype, develop a methodology or protocol, a significant speech.

Teaching

Study teaching models and practices to achieve optimal leaning

Advance learning theory through classroom research;

Developing and testing instructional materials or new teaching methods;

Develop support materials including a wiki or blog;

Mentor postgraduate students;

Design and implement an assessment system;

Work a funded teaching or training initiative;

Contribute to accreditation or quality system and documentation.
Table 1
The model provides wonderful diversity and acknowledges that scholarship is more than just publishing – it is applying genuine scholarship to the teaching and learning environment. My own institution uses the Boyer model very effectively. We acknowledge the notion of scholarly diversity; we encourage staff to dabble across the functions; and we direct staff to diversify their scholarship effort as much as they can.
A number of the measures, though, have special appeal and are encouraged within our business school environment. The list is by no means exhaustive, but it does embrace the diversity and difference essential –
Discovery
Publish in peer-reviewed forums;
Create infrastructure for future studies.
Integration
Prepare a comprehensive literature review;
Write a textbook or study guide;
Collaborate with colleagues to design and deliver a core course;
Application
Serve industry or government as an external consultant;
Assume leadership roles in professional organisations;
Deliver a range of reports/presentations.
Teaching
Advance learning theory through classroom research;
Develop and test instructional materials or new teaching methods;
Develop support materials including a wiki or blog;
Mentor postgraduate students;
Design and implement an assessment system;
Contribute to accreditation or quality system and documentation.

The abridged list is not intended to limit either imagination or activity. What it attempts to do is help focus the staffer in a clear and appropriate way, making both the focus and the reporting of that focus so much easier and understandable.
With these distinctions (or thinking) in mind, one can see a model for the appraisal of the scholarship of teaching which can be negotiated by a higher education teacher with her/his line manager and monitored by her/his mentor in the context of the meaning in practice of the mission of the institution (such as UBSS) in line with matters such as the current Strategic Plan, Teaching and Learning Plan and Workforce Plan.
The HE Regulator (TEQSA) states that it recognises diversity and the need to support innovation in the higher education sector. Consequently, TEQSA acknowledges that scholarship is practiced differently and is different in nature and form across different providers. The importance of scholarship to effective teaching and learning is widely agreed and a range of strategies has been identified in the literature and is evidenced in an effort to develop, support, and sustain scholarship both at an institutional level and at the individual staff level – both vital.
BEST PRACTICE
Using a framework based on the TEQSA guidance note the following identifying list provides coverage and guidance on the key elements of best practice relating to Scholarship (Table 2)
| | |
| --- | --- |
|   | Identifier |
| 1 | The Boyer model of scholarship offers a useful framework |
| 2 | The importance of an institutional climate of scholarship |
| 3 | Teaching staff are engaged in scholarship that informs content and method of teaching |
| 4 | Scholarship is directly relevant to the discipline |
| 5 | Evidence of a range of outputs constituting different forms of scholarship |
| 6 | Staff are active in scholarship of some kind that informs their teaching |
| 7 | Allocation of resources to support scholarship |
| 8 | Advancing knowledge in a discipline/field of study being taught |
| 9 | Advancing approaches to teaching and learning |
| 10 | Diversity of approaches should be encouraged, not limited |
| 11 | Scholarship needs to be current and relevant |
Table 2
Being scholarship-active is one thing – but being able to demonstrate it (on an annual basis) is another matter.
My own school (as a consequence of a comprehensive benchmarking project) adopted a useful harvesting tool that is Boyer embracing (friendly) and fully comprehensive and visible at the same time. When compared to the Regulator (TEQSA) tool (which was the least attractive and comprehensive in the study) and the additional scholarship data collection approaches examined - the approach is both appropriate and informative (Table 3)
| | |
| --- | --- |
| Positions held |   |
| Memberships |   |
| Conferences and symposia |   |
| Articles and  papers |   |
| Self-education |   |
| Teaching at other like institutions |   |
| Formal courses |   |
| Other |   |
Table 3
The design is actually colour-coded to provide a clear matching with the Boyer fundamentals of discovery, integration, application, and teaching. All staff at my school are scholarship active. Most IHEs appear to harvest annually. My School follows the practice of an annual collection of scholarship from its staff, through the distribution of the above template, with a sample provided.
Staff are encouraged and reminded to gather their scholarship summary on a regular basis and as completed throughout the year to ensure accuracy when it comes time to provide the information during the harvesting period (in our case November/December and published in March/April).
Constantly, all staff are reminded that scholarship is about diversity – it is not about focussing on a single pivot point (such as publications). It is about ensuring that as many of the domains are embraced (as practical) and the evidence is clear and succinct.
DEVELOPING A CULTURE OF SCHOLASHIP
Fundamental to good/best practice is ensuring there is a culture of scholarship. That is, everyone in the organisation is actively involved in one way or another with scholarship; that effort is acknowledged and rewarded; and success and profile is celebrated rather than down-played.
From my perspective, it is essential to set a standard and a model of practice and wherever possible share that profile with stakeholders – not by way of boasting – but by way of modelling and encouraging participation and activity.
A position of Senior Scholarship Fellow was established (2020) to assist with encouraging staff to be scholarship active and to record their activities either in article form or updates for staff and community. To this end the weekly bulletin and the fortnightly newsletter assist to profile scholarly activity – a vital reinforcement.
A formal Centre for Scholarship and Research was established (2021) to mentor staff and encourage a range of scholarly activities. The charter is best captured in the following five dots points –
Maintain a register of scholarly work (including publications);
Encourage staff writing through online and ISBN publications;
Encourage scholarship diversity consistent with the School thinking;
Establish a publication series;
Encourage internal and external Fellows to join our efforts to support scholarship and raise the profile of scholarship across the School.
Each month the CSR captures the scholarship activity and produces an update which in turn is published and distributed through the various communication channels.
CONCLUSION
Ensuring staff are scholarship-active is a serious commitment and is best handled/encouraged at the most senior level of the organisation – in my case from the Office of the Deputy Vice Chancellor.
Understanding what scholarship actually is all about is essential from the outset. Creating a clear set of domains that express this intention is equally important. The collection of data, as much as possible, and the publishing of annual reports are also essential. It is very much a long game that requires consistent effort and emphasis. It is also highly desirable to create a culture of scholarship across the whole organisation – and that is no easy feat.
REFERENCES
Boyer (1990) - https://www.umces.edu/sites/default/files/al/pdfs/BoyerScholarshipReconsidered.pdf
Hooke (2023) - https://www.ubss.edu.au/media/4597/csr-update-february-2023.pdf
TEQSA Threshold Standards (2021) - https://www.teqsa.gov.au/how-we-regulate/higher-education-standards-framework-2021
TEQSA Scholarship Guidance Note (2022) - https://www.teqsa.gov.au/guides-resources/resources/guidance-notes/guidance-note-scholarship
Whateley (2022) - https://www.ubss.edu.au/media/3815/ubss-strategic-plan-2022plus.pdf
Whateley and West (2020) - https://www.ubss.edu.au/media/1182/ubss-workforce-plan-2021-2023.pdf
Whateley and West (2021) - https://www.ubss.edu.au/media/1953/teaching-and-learning-plan-2021-2023-ib.pdf
Whateley, West and Kanwar (2022) - https://www.ubss.edu.au/media/3611/capturing-scholarship-at-ubss-2021.pdf
---
BIOGRAPHY

Emeritus Professor Greg Whateley is the Deputy Vice Chancellor at UBSS and Vice President (Academic) at GCA. He is a Fellow of the Centre for Scholarship and Research and was responsible for the application of the Boyer model to the activities of the School which he leads. He is an active scholar with an extensive range of publications and activities.