A book on entrepreneurs
What Can We Learn from Everyday Successful Australian Entrepreneurs?
A realistic view of successful entrepreneurship.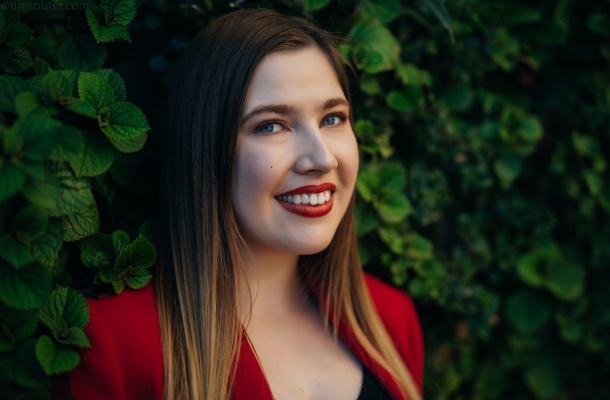 NOW READING
Interview 10: Matija Squire
19.8.21 | Interview
Published by
Executive summary
The Universal Business School Sydney (UBSS) commissioned Cyril Jankoff and Daniel Bendel to write a second book for them, a book on entrepreneurs. Its purpose is to give new local and international undergraduate and MBA students a feel of what everyday Australian business success looks like. To give a realistic view of successful entrepreneurship the authors chose 15 successful entrepreneurs and will interview them. This is the tenth interview. Each interviewee will be asked the same questions and at a later stage, the authors will review all interviews and summarise the commonalities. The focus of the cases is on Sections III to VI.
Key points from this interview:
Your circumstances should never dictate your potential.
Don't be afraid of talking to anyone and understanding that everyone is human.
Focus on what you can control and accept what you can't.
Understanding the people you are dealing with as "everything is about people" rather than the product or Industry.


Matija Squire
Matija had a difficult beginning: motherhood at 17 and then feeling that she had no life ahead of her. She thought about her future and decided to take some risks in order to better her life. Her risks succeeded: she evolved into a talented sought-after entrepreneur and adviser to entrepreneurs. Matija's primary role is in consulting with start-ups and coordinating with them to obtain finance and equity funding from venture capital. Her motto is "Your circumstances should never dictate your potential". Category: Entrepreneurial consultant: Consulting on Start-up finance, Executive coaching, team culture, recruitment, and Culture Mapping.


I. Key dates
2008-2012: Matija grew up in Broken Hill, a small New South Wales country town, and left high school early as a young mother with family problems. 
- She continuously worked since age 14 in various part-time jobs to support herself.
2013: She attended the James Cook University Open Day in Townsville and discovered an alternate pathway into university and decided to pursue her education and against all odds completed a dual degree in Arts–Business. 
She undertook part of her studies in Japan.
Fast forward to now, and Matija today is an accomplished lecturer, speaker, business owner, board director
and start-up mentor, who found a new way forward for her family (she, her son and her husband) through the
life-changing gateway of education.
Matija often mentors at the grassroots start-up level, providing tools and education to enable start-ups to
enter global markets and successfully raise funds.
She has lectured at tertiary institutions since 2015.
Matija launched her first start-up in 2017, which specialised in branding and marketing, working with global companies such as Cisco.
She is passionate about providing opportunities for people to create solutions that will contribute to global        prosperity and has completed start-up programs hosted by the University of Central London, Ritsumeikan Asia
Pacific University in Japan, James Cook University in Townsville, Queensland and the University of New
England in Northern New South Wales.
2016: First place recipient of Google Start-Up Weekend at James Cook University.
Living in Japan, she completed the University of Central London's Entrepreneurship for Global Prosperity
program at Ritsumeikan Asia Pacific University Japan.
Completed her Business Scholarship in Japan.
December – moved to Sydney.
2017: Started the early genesis of her consulting business whilst working.
2018: Launched LinkedIn content, which gained the attention of large companies such as Cisco, and built an audience of over 20,000.
March - Invited as a guest to attend Cisco Live, and met the Vice President of Cisco.
Michelle Dennedy who encouraged her to start her own company.
July - launched her own company "The Paradigm Effect", and joined the Sydney Start-up Hub as a member and
mentor, assisting start-ups with marketing and personal branding.
2019: Launched InBestThing and joined the board of the Australia Philippines Business Council.
Hosted the first-ever Philippine/Australia Start-up showcase in collaboration with the Philippines government (Filipinovation).
Was invited to be a community partner in the first Philippines Start-up Week in Manila.
Launched the Philippines Culture Study. 
Delivered programs and workshops internationally to assist Filipino start-ups.
Hosted the Vice President of the Philippines Leni Robredo.
Hosted the Australian Ambassador to the Philippines the Honourable Stephen Robertson.
Attended the CEO Round Table at Ernst and Young to discuss trade and investment opportunities between
Australia and the Philippines.
Joined Universal Business School Sydney (UBSS) as a Fellow.
Hosted a panel for the United Nations Sustainable Development Goals.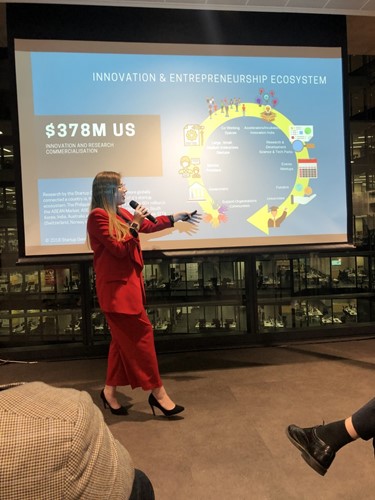 Matija presenting


2020: Completed training in Fingerprint for Success People analytics software used by the likes of Atlassian and Canva.
Guest speaker for the Asia-Berlin Start-up Summit.
As a Director of the APBC, contributed to raising over $70,000 in funds for Filipino students in Australia
affected by COVID-19.
Acted as interim COO for an online education company.
Provided over 40 hours of pro bono consulting for start-ups during the COVID lockdown.
Now: Matija travelled to Japan regularly, approximately twice per year for the last 6 years (COVID pandemic excluded).
Matija's role is acting as a middle person between Venture Capitalists (VCs) and start-up businesses. The focus is always on the people rather than the product as the skills and attitudes of the people are the key ingredient. Matija is involved in "scale-ups" and as well start-ups.


II. Getting to know the person
1. What is success?
Matija says for some people success may be framed in financial terms. For her, success is about alignment of her work to her values, and achieving a sense of belonging to her family and business community.
2. What is your favourite TV show, movie or book and why?
Books: Fiction – Brandon Sanderson, an American author of epic fantasy and science.
Non-Fiction – David Goleman has written books about Emotional Intelligence.
TV: Various Netflix movies.
Favourite movie: Howl's Moving Castle (Which is a Japanese animated fantasy. Japanese is Matija's second language).
3. What are your hobbies and/or interests? 
Matija is a fan of pop culture and engaging in her creative side. She is a collector of retro and rare games and is a member of a local dance studio where she learns hip-hop with her son. She finds that taking regular breaks to do these activities assists her concentration in her work.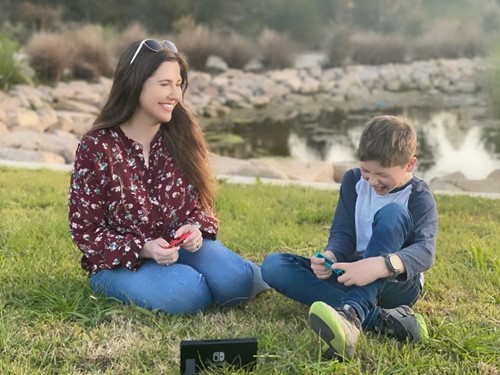 Matija gaming with her son


III. Tips
4. How did you get through your worst times?
Matija says that she found becoming self-aware of her potential was the key to working through difficult times. An example of this was her first, and very stressful, day at University. Once she gave herself permission to believe in herself that she had the potential to study she soon relaxed. Remember Matija's motto, "Your circumstances should never dictate your potential."
5. What keeps you awake at night?
Matija says she tends to overthink, wanting to do everything at once and is often in "overdrive". This can be a problem at night, so she practices calm by reading or listening to music in order to get to sleep.
6. What are your typical daily routines?
Outside of certain constraints, for example, taking her son to school, Matija likes to have as flexible a work schedule as possible. She blocks out time for breaks but overall she does not have strict routines. A daily coffee is, however, a required standard morning habit.
7. What advice would you give yourself starting out?
Matija says not to be afraid of talking to anyone and understanding that everyone is human. She was at a conference with a top company Chief Executive Officer (CEO) and they ended up exchanging photos of their pets and casually talking about their lives, it was a reminder that we are more similar than different. Matija's father gave her some advice when she was young which turned her life around, which was that it was up to Matija to make her own decisions in life, and he would support her in whatever she chose. She understands the importance of self-empowerment and supporting young people to own their own decisions and make something of it.


IV. Business case examples
8. Provide a case you managed well and why?
Matija was in Japan for studies and became involved in negotiating a dispute for some Australians.  She was able to help resolve the problem as she was able to speak Japanese and understand Japanese culture.
9. Provide a case that did not go well and why?
Case 1: 
Matija was offered a project in the Philippines just as the COVID-19 pandemic hit. She was considering this project but realised the downside risk that she could have been stuck in the Philippines and locked out of coming back to Australia. Despite it being a short project, she chose not to take the risk. She was unable to do this project from Australia online as the Philippines, like the Japanese, prefers face-to-face project delivery.
Case 2:
Matija was working with a start-up and was offered the opportunity to join in as co-founder which would have involved her in a long-term working relationship as well as an investor. She opted to delay this decision to experience if this company was the right fit. The business had considerable potential, and due to this, she ignored the early warning signs that there was a contradiction in the values and actions of the company. Ultimately, once she was able to acknowledge the reality, she realised it went against her personal values and she negotiated her exit. Had she not ignored the early warning flags, she could have limited the stress caused by working in an environment that was not congruent with her values.
10. What conclusions can be drawn by comparing these cases?
Case 1:
Matija emphasises the need to understand the people you are dealing with as "everything is about people" rather than the product or Industry. In Japanese culture, you need to be there in person unlike say in the USA or even in Singapore where they are happy to work online.
Authors note – Compare this to Greg Whateley's interview 7 which also discusses this specific point.
Matija now ensures that wherever she works a high priority is placed on the ability to get back to her family quickly.
Case 2:
Matija said that it is part of her normal work to consult in cases of differences in values that cause friction. Ironically, she found herself not being able to be fully objective when dealing with a co-founder in a new business.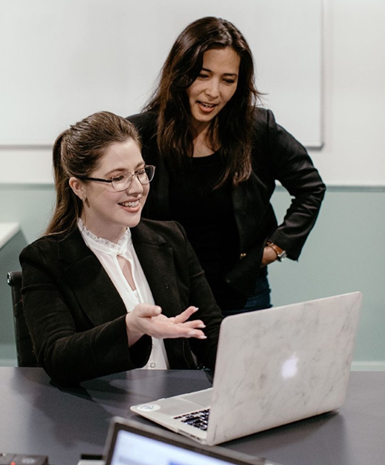 Matija at Fishburnes in the Sydney Start-up Hub


11. What cultural issues did you experience? How were they overcome? How is Australia different? Were these cases affected by cultural issues?
Matija responded as follows:
Attitudes to On-Line work: Matija has experienced different cultural attitudes to working online versus face to face. This has had an impact on her work. As stated in Part A of Question 9 Matija was not able to complete the Philippines job due to her client's reluctance to use online communication (for example Zoom or TEAMS). Instead, she is currently working on analysing and mapping a company's alignment of values and testing them with evidence which she can mainly do online from Australia. Matija's preferred method of working is to collect all her data first and then analyse it. Due to the online nature of the work, she has had to compromise on her own personal "culture" and work on an incremental basis, that is work on a greater volume of smaller sets of data.
Nonverbal clues: In Japan, she became aware of the cultural non-verbal clues such as facial expression, tone of voice, posture etc. Matija watches these carefully to check whether she is properly understanding the message. In some Japanese circumstances, email is the preferred method of communication. They use a formal structure of speech known as "keigo" to avoid misunderstandings. Matija notes that it is interesting how different cultures have their own nuances for example when communicating in Japan the Japanese always talk about the weather first.


V. Volatility (for example COVID-19)
12. How has volatility affected your business?
Matija prefers to see volatility as "uncertainty" as the two go hand in hand. She thinks many people are either resistant to change or are accepting of change and therefore fairly adaptable. She sees herself as a very adaptable person.
Author's note- perhaps the way she sees herself is a result of her early life experiences.
She did lose some business due to the pandemic but has replaced this with consulting.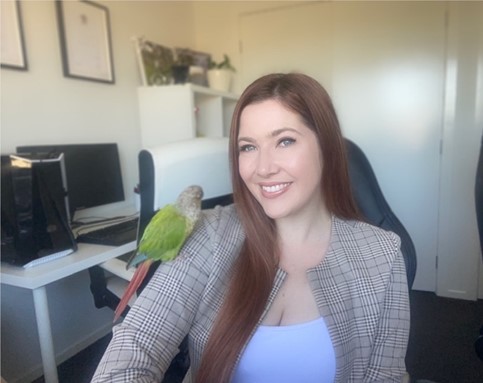 Matija and Kiwi the parrot


13. What lasting impact do you think it will have on your business?
Matija believes there will be more uncertainty in the business for the foreseeable future and any new contract will need to allow for this. There will not be as much consistency in delivering projects and there will need to be an allowance for external circumstances. All her clients are from personal referrals, and she has never been out of work. She is used to having to work 7 days but at the moment she has a much lower level of work, which is not a bad thing. She currently is working on one large corporate project, one small start-up and one mentoring project.
14. What have you learned from it that you will now implement in your business?
Matija will now allow for more uncertainty. She understands that not everything can be achieved and sometimes she must accept a less than optimal result due to things outside of her control. It is what she learns from the experience and how she can improve that she places the most importance on. Matija said she now focuses on what she can control and accepting of those things she can't control.
Author's note- if more people thought like this people would have less stress.


VI. Family business
15. Are you in a family business and from your experience what do you think are the advantages and disadvantages of family working in the business?
Matija does not see her business as a family business. She likes to separate business and family and does not identify as a "mumtrepreneur" (a woman who combines running a business enterprise with looking after her children). She is, however, happy for others to identify as "mumtrepreneurs".
She considers that when family dynamics work well this makes it easier for the family business to be successful, but when there are disagreements and friction then many problems arise that can damage the family, and other relationships as well as the business itself. She also added that another advantage of family business is the ability to share difficulties and problems for the long-term benefit of the family. Matija has never been in a family business but has seen many and feels that they should be treated case by case.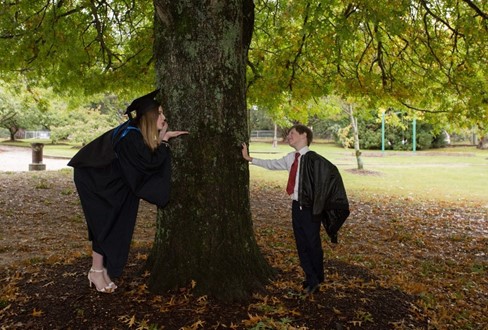 Matija on graduation day with her son
Authors: