Impact of the pandemic on marketing practices
Updating and enhancing unit content, delivery and assessment
Academics must ensure that students are properly trained to meet the new focus of marketing practices.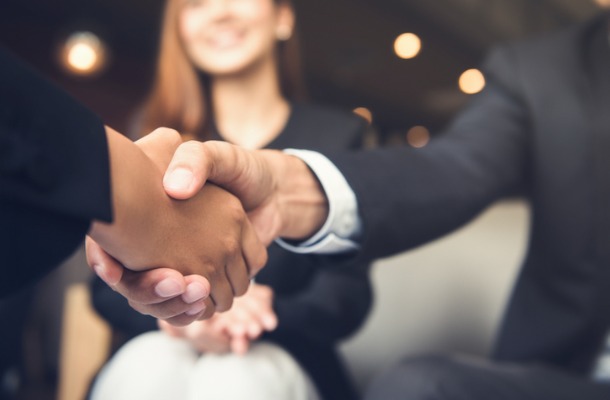 NOW READING
The impact of the pandemic on marketing practices
7.10.21 | UBSS Publications
Published by
Issue 2 | Article 11
Abstract
COVID-19 has changed consumer behaviour and buying patterns. Marketers therefore need to find new ways to reach out to consumers and get them to buy products. The 4Ps – Product, Price, Place, and Promotion - developed by Philip Kotler, is still relevant in marketing but some of the Ps now have a different meaning. During the lockdowns, the 4Ps have morphed into Product, Price, People and Process. With marketers now grappling with the People and Process requirements, academics must ensure that students are properly trained to meet this new focus of marketing practice, especially the Process component.
Introduction
From its outset, the COVID-19 pandemic has been changing the way marketers build brands and develop customer relationships. There was a sudden rise in e-commerce. In 2020, the increase was 20% in Europe (double the rate in 2019) and in the United States it was 32%. E-commerce is continuing to grow rapidly in 2021.
Customers
Before the pandemic, marketing used to start with knowing the customer. Using Demographics, marketers gauged the size of the potential market for their product and selected mass media to ensure a broad coverage of the target market. However, whilst Demographics showed the size of the market, it did not indicate how to reach buyers effectively.
Marketers then moved into Psychographics to understand their target market's activities, interests, and opinions (AIO). The information was then used to tailor messages that reflected their customers' lifestyles and appealed to them. 
Since the onset of the pandemic, it has been necessary for marketers to refocus the aims of their campaigns. Instead of placing emphasis on the potential target market, they have had to focus on the particular segment of the market they wished to appeal to. This meant truly understanding the situation on the ground when appealing to customers. It meant harnessing not only psychographics but also attitudinal characteristics of the target segment.
During the pandemic consumers have been worried about the health of their families, whether they can afford their basic needs, and the loss of freedom. Research done by EY indicate that the Australian consumer have the following focus:
Affordability: Six in ten Australians plan to be more aware and cautious of their spending in the longer term and say price will be the most important purchase criterion for them three years from now. Their focus is on living within their means and budgets. They are looking at products they can afford without stretching their budgets. This has meant switching brands and even compromising on quality, if necessary. They have been focusing less on brands and more on the functionality of the product.
Health: Over one in two (55%) want to make healthier choices in their product purchases in the longer term and say health or 'what's good for me' will be the most important criterion. Protecting their health and that of their family. They have been selecting products they trust to be safe and looking for ways to minimise risks when they shop.
Sustainability: 45% will prioritise the environment and climate change in how they live and the products they buy. The environmental impact of their purchasing is causing them to seek environmentally safe products.
Social Impact: Over one in two (51%) will be more likely to buy from companies that ensure what they do has a positive impact on society. Some 36% will buy from responsible marketers especially those that appear to be honest and transparent, even if their products are more expensive.
Experiences: 33% will be less inclined to get involved in experiences outside the home on account of health and safety concerns. Consumers want to make the most of life, and are open to buying new products, and trying new experiences. Some 59% stated they have changed the way they are entertained.
Competitors
As customers have become more demanding, marketers are not just dealing with their competitors, they are also trying to ensure that the consumer gets the best experience from using their product. Marketing has become more experiential as marketers need to compete with the best experience the customer has had. It becomes more about personalisation and experience and the need to anticipate customer needs across the entire purchase and usage journey. There is, therefore, a need to ensure better collection of customer personal data and use this information to support the appeal throughout the journey.
Customers expect marketers to provide exactly what they want. They expect that any experience will be frictionless, anticipated, and relevant. Marketers therefore need to examine the use of artificial intelligence (AI) to obtain the necessary data to create relevant experiences for the customer. Marketers now must court their customers, and this means moving away from brand marketing and getting into performance marketing.
Marketers have always tried to ensure that customers are at the heart of the marketing journey.  Now it has become even more essential as customers demand a good experience. Using overseas call centres or chatbots does not give customers the feeling that they are being courted. It is therefore important that marketers ensure that technology and talent are correctly aligned around the customers' needs.
Relationships are everything. Trust and integrity in marketers drive the demand for products. Marketers who listen to the voice of the customer and ensure that their product meets the consumer's needs can build both.
Changes in marketing practice
Based on the consumer concerns outlined earlier, whilst Product is still important, consumers are tending to focus on products they can afford and not pay too much attention to the brand. They are also focusing on products that do not harm the environment. More importantly, their focus has switched to experiential. They are considering how they feel when they consume and their last experience with the product is determining their next purchase. Therefore, companies are not only competing with other competitors, they are also competing with themselves to maintain the on-going good feeling customers get from consuming their product.
In terms of Price, consumers are buying what they can afford.  During these difficult times, they are focusing on value for money and affordability. Nevertheless, their main focus remains on product functionality. 
Place used to be very important as marketers relied on distributors and retailers to ensure that their product was in the right place. With COVID-19 and the accompanying lockdowns, distribution has moved into the digital world. Products are being ordered online, without being physically examined by buyers, and are being moved by contactless delivery methods.  Consumers are no longer able to visit a retail outlet to examine a product, try it, and pick up what they want. They must make a quantum leap into the new digital world and make their e-commerce transaction. Whilst Generation Z may be comfortable with this method of purchase, most consumers including the Baby Boomers and higher-income consumers are in a completely new world of purchasing.
For Promotions, marketers used to simply go with mass media. If the budget was large enough, this approach would give them a good coverage of the target market with sufficient repetition.  This has given gave way to selective media that more effectively reaches consumers. Once again, COVID-19 has changed everything as marketers move online to reach consumers who are at home.
So, how should we go forward to ensure successful marketing?
Product is important. Customers expect marketers to have exactly what they want. No compromise. This means that marketers must have data and technology at the heart of their organisation. The data will ensure that marketers are able to anticipate consumer wants and provide them with a more relevant experience. Customers are living in the moment to make the most of life and this makes them open to new products and new experiences.
Price will continue to play a major role in product selection. Consumers will continue to focus on value for money and marketers will have to demonstrate how the value is delivered. The brand must stand behind great value. Consumers will be looking not only at price but also at trust for the brand. Linked with that, consumers will also prefer to purchase from companies that practice ethical sourcing and demonstrate corporate social responsibility.
Whilst previously Place was important, this has now given way to a new P, Process. This means ensuring the e-commerce platform provides a good experience. It must be easy to use and fast. It also means generating online community involvement, ensuring potential customers have access to previous customer feedback. In the past, not many companies participated in e-commerce, as they did not see the need for it. Banking probably had the highest penetration followed by entertainment and media. Consumers are now used to buying online and they expect to do more of it in the future. This means that companies must reconsider their processes and perhaps even examine the possibility of cross-promoting products. This could mean that food companies cross-promote pharmaceutical products and encourage consumers to buy other products through their website. Woolworths recently announced that it would be tying up with specialist companies to offer their customers the opportunity to buy fashion products through the Woolworths site.  
The final P – Promotions, has given way to People. Consumers need to be courted and won. Customer Relation Management (CRM) now has increased importance. While advertising can create a promise for the product, the latter will have to deliver on the promise. However, the customer experience is the key to whether consumers re-purchase the product. As most transactions are now executed in an online environment, relationships must be properly maintained. Trust and integrity are fundamental to success. These allow marketers to listen to the consumer, both the good and bad feedback, and then deliver solutions that meet the consumers' needs.
Conclusion
Marketing continues to be both an art and a science. In these uncertain times, there is a need to have a balance between humans and automation. Relevant, up-to-date, and reliable data are important for understanding consumers and anticipating their needs. At the same time, marketers need to maintain a brand that reflects honesty and integrity and offers great value. Marketers will need to focus on how people live and not on what they buy. 
With the customer at the centre of all activity, we need to ensure proper Consumer Social Responsibility. Using IT to collect information and building a reliable and easy-access platform can ensure that the lifetime value (LTV) of customers will increase and they will remain loyal.
Digital adoption, or e-commerce, has grown rapidly and has changed the behaviour and expectations of consumers. It can be expected that this trend will continue as more consumers accept e-commerce as the new normal.
So how does this impact on the teaching of marketing?
Academics will need to learn and impart new knowledge and skills to their students. They will need to teach:
Agility. Marketers will need to find out if the message being sent to customers is appropriate. They will need to ensure that the supply chain is functioning correctly. They will have to be nimble and take prompt corrective action when problems occur. This agility includes active listening and sensing by the whole company to capture consumer sentiment.
Brand should stand behind great values. The EY Future Consumer Index found that up to 61% of consumers, depending on the category, were not only willing to switch brands, but were prepared to consider a white label product. This means that brands should focus on the values they express.
Key themes from the EY Research show that "while quality, convenience, and price still very much matter to consumers choice, factors like sustainability, trust, ethical sourcing and social responsibility are increasingly important to how consumers select their products and services."
To be successful, companies need to ensure that marketing is everyone's responsibility. They must realise that the home is now a multifunctional hub. It is now a place where consumers live, work, learn, shop, and play. Marketers will need to engage with smart devices and interfaces across the home. There is therefore the need to create unique experiences for their target consumers. These can be created through the following:
Content – ensuring great experience with all e-mails and mobile apps.
Commerce – ensuring that they harness not just the physical retail experience but also the e-commerce and/or a hybrid experience.
Community – localising the experience and making use of virtual fairs or even webinars on home repair for consumers.
Convenience – utilising loyalty programs to offer consumers benefits or price-offs.


References
McKinsey – https://www.mckinsey.com/business-functions/marketing-and-sales/our-insights/reimagining-marketing-in-the-next-normal
Harvard Business Review – https://hbr.org/2021/03/10-truths-about-marketing-after-the-pandemic
https://www.ey.com/en_au/consumer-products-retail/how-covid-19-could-change-consumer-behavior

Biography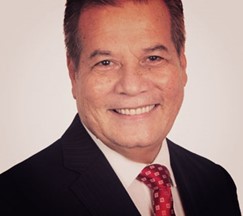 Associate Professor Felix Stravens is Deputy Dean Academic, Program Director for the MBA, and Program Director for the Bachelor of Business at UBSS. Felix has 22 years of lecturing experience in the fields of Marketing Management, Brand Advertising Strategies, and Strategic Marketing. His academic committee positions have included Chair of the Academic Board at Queen Anne's School of Management, Advisory Committee of RMIT School of Visual Communication, and Chair of the Advertising Standards Authority of Singapore.