Remote learning
Transitioning to Online Learning During COVID-19
The transition to online teaching and learning came without notice.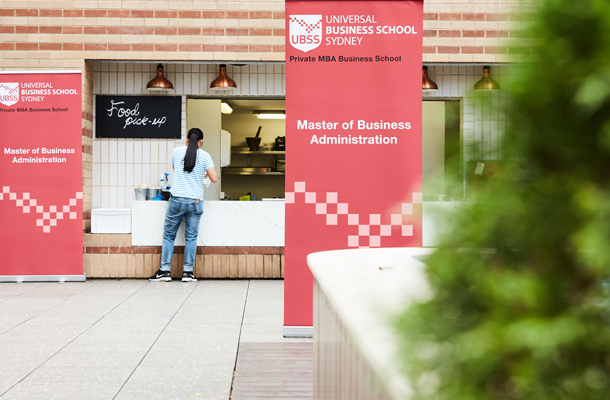 NOW READING
The Digital Convicts of COVID-19
13.5.21 | UBSS Publications
Published by
Issue 1 | Article 5
Abstract
The global pandemic has delivered an unprecedented migration to online ways of working, perhaps none more so than in the tertiary education sector. The transition to online teaching and learning came without notice and in many cases without experience, taste and expertise. This article shares the journey of the digital convicts of UBSS who did not sign up for online learning – but nevertheless made a very good fist of it. There is a consensus that Prensky (2001) was correct in his view that there are digital natives and digital immigrants – and that such personas would impact on future notions of learning and subsequently on teaching. I hasten to add that there is a third category – digital convicts. And I suggest that this category relates more to teachers than students. There may even be a case to argue that 'older' teachers are the convicts while younger 'teachers' are the immigrants.

The COVID effect
Like all education providers, Universal Business School Sydney (UBSS) was abruptly faced with the need to shift from face-to-face to online teaching. UBSS operates on a trimester model, and this need arose in Week 9 of Trimester 1, 2020. With no online class capability established at the time, the teaching staff were the epitome of digital convicts – suddenly transported to an unfamiliar 'cyber-land' by government decree in a bid to safeguard the wider populace.

The risks of this sudden pivot were not unsubstantial. They included:
Students falling behind in their studies.
Educators falling behind on the course schedule.
Problems occurring with technology.
Cost imposts of new software/technology acquisition.
Reputational damage to the school as a whole.
Then there was, of course, the elephant in the room – the uncertainty as to how COVID would spread within Australia and how long remote learning would be necessary. Inman (2020) argued the pandemic would be long term and would have a significant impact on international students and the Australian economy.

The UBSS approach
At UBSS, we determined that teaching would best be delivered with teachers 'broadcasting' classes from our premises, rather than being based remotely and delivering classes on general-purpose platforms like Zoom. While doing so incurred considerable expenditure to acquire cameras, monitors and software at short notice, it also meant that educators could have full IT/AV on-site support. Additionally, doing so minimised disruption for our educators, enabling them to continue working in familiar surroundings and to an established routine. To facilitate this new approach, UBSS provided an intensive training program to staff on how to utilise digital tools and deliver classes remotely during a 'pivot week', at full pay. It also implemented a 'buddy' initiative, whereby teachers were paired with full-time support staff to help them navigate their way around cyber-land. Then, off the school went to finish the trimester. Following the initial lockdown, attempts at introducing a hybrid model, with some students returning to campus, were thwarted by coronavirus flareups in NSW and Victoria. As such, all lessons continued to be delivered remotely.

Students more engaged
Forefront in the minds of students and educators alike was the need to maintain teaching standards. For UBSS, metrics demonstrate that the experience has – somewhat surprisingly – delivered significant benefits for all involved, and with minimal detractions:
Student attendance at scheduled classes increased from 70% to 80%.
The number of students sitting examinations also rose (up 3% to 84%)
The School maintained its impressive aggregate student feedback score of 4.2 out of a possible 5, based on 1,200+ responses (above the 78% rating of all Australian NUHEIs in 2019).
Similar results were achieved on staff feedback, with Trimester 2 returning an aggregate score of 4.2 (down only slightly from the score of 4.4 in the immediate pre-COVID trimester).
Educators were upskilled in course delivery and remote learning, skills that can be utilised on an ongoing basis to reach new students and to compensate current students experiencing unplanned absences.

Digital conviction
The COVID situation has delivered substantial lessons for the tertiary education sector. Perhaps the most important is that our teaching professionals are highly adaptable. Navigating their way through the online landscape as digital convicts has not been easy, especially as they were required to do so at very short notice. However, educators have demonstrated not only that such a shift is possible, but also that it can deliver positive learning and business outcomes. We now have the skills and experience needed to expand into both offshore markets and the domestic-students online market, which is especially crucial given the $3 billion+ hit that border closures have had on fee revenue from locally based foreign students. And for that, our teachers deserve full marks.

References
Inman, M (2020) Coronavirus impact on international student numbers will be felt longer than the GFC. ABC News Live Feed. May 20 - https://www.abc.net.au/news/2020-05-20/coronavirus-impact-on-universities-research-worse-than-gfc/12264606
Prensky, M. (2001). On the Horizon. MCB University Press, Vol. 9 No. 5, October 2001- https://www.marcprensky.com/writing/Prensky%20-%20Digital%20Natives,%20Digital%20Immigrants%20-%20Part1.pdf

Biography
Emeritus Professor Greg Whateley is currently the Deputy Vice Chancellor at Group Colleges Australia (GCA). Formerly, he was Chair of the Academic Board at the Australian Institute of Music and Dean of the College at Western Sydney University. He has maintained a keen interest in online learning and teaching since 2000 when he co-invented 'The Virtual Conservatorium' and has since found himself involved, some twenty years later, in the development of the virtual school.