Remote learning
Full marks for educators, the 'digital convicts' of COVID-19
Published in Campus Review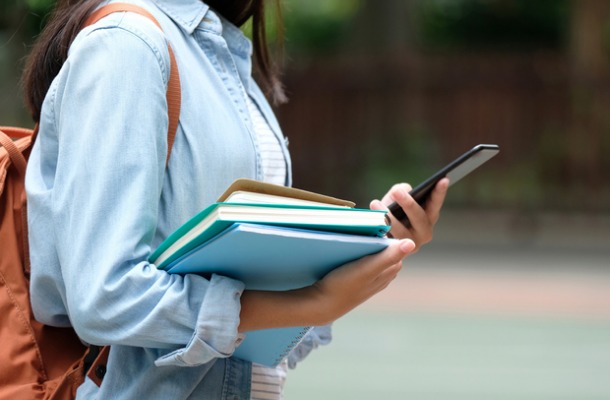 NOW READING
Full marks for educators, the 'digital convicts' of COVID-19
14.9.20 | Education
Published by
There is general consensus that Prensky (2001)[1] was correct in his view that there are digital natives and digital immigrants – and that such personas would impact on future notions of learning and subsequently teaching. I hasten to add that there is a third category – digital convicts. And I suggest this relates more to teachers than students. There may even be a case to argue that 'older' teachers are the convicts while younger 'teachers' are the immigrants.

The COVID effect
Like all education providers, UBSS was abruptly faced with the need to shift from face-to-face teaching to a purely online model. Operating on a trimester model, this need arose for us in Week 9 of Trimester 1. With no online class delivery established at the time, our teaching staff were the epitome of digital convicts – suddenly transported to an unfamiliar cyberland by government decree in a bid to safeguard the wider populace.

The risks of this sudden pivot were not unsubstantial:
Students falling behind in their studies
Educators falling behind on the course schedule
Technology problems
Cost imposts of new software/technology acquisition
Reputational damage to the school as a whole
Then there was, of course, the elephant in the room – the uncertainty as to how COVID would spread within Australia and how long remote learning would be necessary.

UBSS' approach
For us, we determined that teaching would best be delivered with teachers 'broadcasting' classes from our premises, rather than being based remotely and delivering classes through the likes of Zoom. While doing so incurred considerable expense in the acquisition of cameras, monitors and software at short notice, it meant that educators could have full IT/AV on-site support. Additionally, doing so minimised disruption for our educators, enabling them to continue working from familiar surroundings and to an established routine. To facilitate this new approach, UBSS made a significant investment by way of providing an intensive training program on utilising digital tools and delivering classes remotely during a 'pivot week', at full pay. We also implemented a 'buddy' initiative, whereby teachers were paired with full-time support staff to help them navigate their way around cyberland. Then off the school went to finish the trimester. Following the initial lockdown, attempts at returning to campus were thwarted with coronavirus flare-ups in NSW and Victoria. As such, lessons continue to be delivered remotely.

Students more engaged
Forefront in the minds of students and educators alike was the ability to maintain teaching standards, having implemented such a rapid-response adaptation to the COVID situation. In the case of UBSS, metrics demonstrate the experience has – somewhat surprisingly – delivered significant benefits for all involved with minimal detractions:
Student attendance at scheduled classes actually increased from 70 per cent to 80 per cent.
The number of students sitting examinations also rose (up 3 per cent to 84 per cent).
The school maintained its impressive aggregate student feedback result of 4.2 out of a possible 5, based on 1,200+ responses (above the 78 per cent rating of all Australian NUHEIs in 2019[2]).
Similar results were achieved on staff feedback, with trimester 2 returning an aggregate score of 4.2 (down only slightly on the 4.4 score of the pre-COVID trimester 3 2019).
Educators have been upskilled in course delivery and remote learning, skills which can be utilised on an ongoing basis to reach new students and compensate for unplanned absences.


Digital conviction
The COVID situation has delivered substantial lessons for the tertiary education sector. Yet none more so than the adaptability of our teaching professionals. We now know there is considerable potential to expand into offshore markets as well as domestic students online, especially crucial given the $3 billion+ hit[3] that border closures have had on foreign student numbers. Navigating their way through the online landscape as digital convicts has not been easy, especially when required at such short notice. But educators have demonstrated not only that such a shift is possible, but that it can in fact deliver positive learning and business outcomes. And for that, our teachers deserve full marks.

Emeritus Professor Greg Whateley is currently the executive dean at Universal Business School Sydney (UBSS) and an executive director at Group Colleges Australia (GCA).