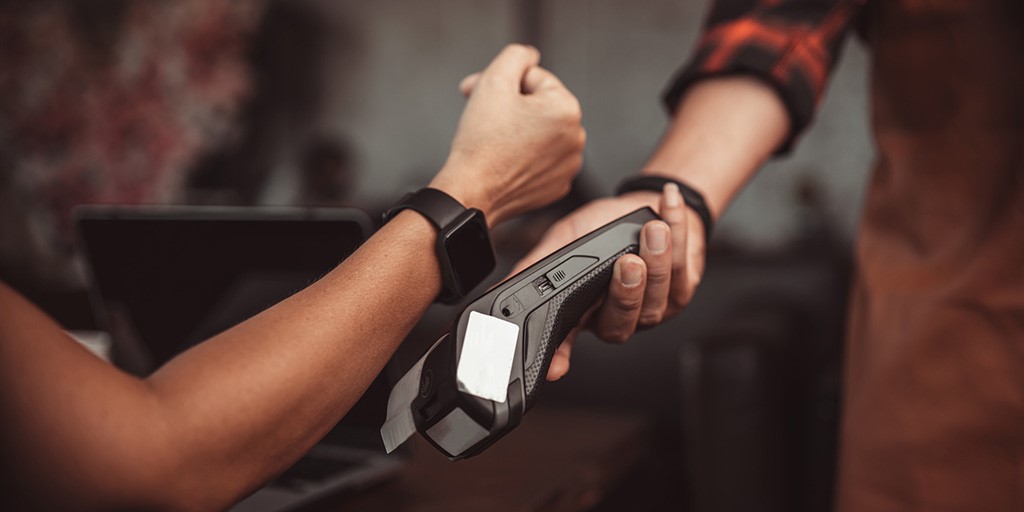 Watching the new reality
Gone are the days when a wrist watch was only used to tell the time – and possibly show the date. These days you can receive phone calls and text messages – just to name a few things you can do – on your smart watch which is all part of the new reality. There are a number of other things possible and feasible – using your smart phone:
Purchasing items
The traditional use of the EFTPOS card (or for that matter actual cash) has gone and people now 'tap and go' using their smart phones – or watches. There is little need to go for the wallet and get the EFTPOS card out in fact, you can now simply tap your smart watch on the EFTPOS terminal and the payment will be processed.
Health management (Fitness)
You can now monitor yourself during your training session – how many steps you have taken; and for that matter what your heart rate is and was during the workout session. You can set a timer for your exercises and rest time in advance. While you are running it can map the run in terms of distance and time.
Monitoring medical conditions
Nowadays people with diabetes, for example, do not need to stop and do the traditional blood test checking – they generally have a sensor on their arm which monitors their glucose levels – whether it be in the normal range or low/high – and report accordingly via your smart watch. Simply having the APP on your smart phone (connected to your smart watch) you can monitor and check your levels by simply placing your watch over the sensor to get a reading – and the data can be stored in the APP for up to 3 months.
GPS (Maps)
No more learning how to read a map or worrying how to get somewhere. Using your smart watch you can open an APP – type in your destination – and then click on directions – and bingo you get directions from your watch essentially telling you where to go.
Find my phone
You have to admit that everyone has lost their phone once or twice (or at least misplaced it). Using your smart watch, which has the feature "find my phone", you can open the APP and it will locate your phone for you.
Media (Music)
There is no longer a need to carry your phone to listen to music. Using your wireless headphones and your smart watch you can listen to music while you work out or go for a jog. Open your music APP (such as Spotify) – access your air pods – and your listening becomes trouble free.
Reminders (meetings or appointments)
There is no need to look at your calendar on your phone or PC any longer. Having your calendar on your smart phone means you will never miss a meeting or appointment as it will send you a reminder in advance of the gathering. This certainly reduces the stress of trying to remember your various meetings or appointments unaided.
Waterproof
Smart phones are NOT essentially waterproof so if you get water on them – that generally means significant damage and expense. Smart watches, on the other hand, are generally waterproof so you do not have to worry about getting it wet while running, swimming or exercising.
Your smart watch is now your new best friend. It is quite amazing – on reflection – just how clever a device it is and the extent of the application that it can be used to support. The smart watch is now an important part of the new reality.
James Manly is Media Assistant at GCA.
Emeritus Professor Greg Whateley is the Deputy Vice Chancellor, UBSS and Vice President (Academic) at GCA.