UBSS Fellows
Adjunct Professor Art Phillips
Director of The Centre For Entrepreneurship
UBSS Fellows
Adjunct Professor Art Phillips
Director of The Centre For Entrepreneurship
Introducing Adjunct Professor Art Phillips
Qualifications and Professional Memberships:
Master of Music Studies – Griffith University, Queensland Conservatorium of Music
Research and Teaching Specialties:
Entrepreneurship
Innovation and Commercialisation
Music Composition & Production
Higher Education


Biography:
Art Phillips is a successful music composer, guitarist, producer and performer with international credits spanning across feature films, television series, advertising and documentary series, as well as his musical directorships and work as recording and touring guitarist for major recording artists. He is recipient of a multitude of awards including two Emmy Awards, APRA music awards, gold and platinum records, an Australian Film Institute nomination, as well as an Aria nomination for best soundtrack album.
Art has performed as guitarist for Barry Manilow, Minnie Riperton, the Carpenters television specials (NBC 1980), and was musical director for Demis Roussos, Ricky May and John Rowles. He has scored the original music soundtracks for Neighbours, Santa Barbara, Missing Persons Unit, Outback House, Catalyst, The Flying Vet, Pirate Islands: The Lost Treasure of Fiji, The Secret Lives of Sleepwalkers, Dead Tired, Made in China, Fatal Bond, Signal One and Sher Mountain Mystery.
He has composed music for over 60 production music library albums for companies such as Universal Production Music, FirstCom Music, 5Alarm Music, Sonoton, One Music, Bruton, Chappell Recorded Music Library, Groovers Music, Access Music, and EVO.
He now owns and operates 101 Music Pty Ltd®, a successful music production library and label with over 70 record album releases, and is represented with distribution across 85 countries under some 25 cross-cultural agreements.
Art was the president of The Australian Guild of Screen Composers (AGSC) from 2001 ~ 2008, vice-president from 1992 ~ 2000, and was head of their Screen Music Awards from 1995 ~ 2008. Phillips now sits as councillor for 'Music Australia', formerly known as 'The Music Council of Australia', representing 'Music in Film and Television', 2005 ~ current.
For over 30 years Art has lectured in music composition and performance subjects, as well as business and entrepreneurship subjects at the postgraduate level across various universities and institutes throughout the world.
He is a Fellow of the Universal Business School of Sydney (UBSS), Institute of Managers & Leaders (IML), and a Fellow of The Australian Institute of Music (AIM).
Adjunct Professor Art Phillips is the Director - Centre For Entrepreneurship at UBSS.
Art lectures in the postgraduate subject 'Entrepreneurship Research Report' (MCR012) at UBSS, and also lectures in three postgraduate subjects in the Music and Media postgraduate course at Excelsia College. He is a recipient of four 'Executive Dean Awards' for 'Outstanding Teaching in the Postgraduate Program' at the Universal Business School of Sydney (UBSS), for T2/2019, T3/2019, T2/2020, and T1/2021.
Art is also the Chair of Queen Anne School of Management's (QASM) Course Advisory Committee, and sits on the Academic Senate and Course Advisory Committee at the Universal Business School of Sydney (UBSS).
He has written numerous papers and articles, including:
Waves from the Effects of COVID-19 on a Music Business, UBSS Publication Series: Things Will Never Be The Same – Or Will They? ISBN 978-1-907453-34-2, published, author: Art Phillips (2022).
20/20 Vision: New Considerations for Charting an Effective Business Plan in the 2020s, UBSS publications, author: Art Phillips (2021).
Transitioning To Online Learning during COVID-19 - Never Lose The Moment, UBSS Publications, author: Art Phillips (2021). 
Interview Style Guest Presentations that Enhance Learning, UBSS Publications, Art Phillips (2021).
The Production Music Business - Music Source For Screen and Radio Producers, EKONOMOS, Issue 3, November 2021, ABSC Inc, author Art Phillips (2022)
The Business of Production Music - Loudmouth Magazine - E-Zine | April 2019, Music Trust (Australia) (2019), reprinted 2021.
Productivity and Workspace Design, UBSS Publications, author Art Phillips (2022)
https://www.ubss.edu.au/media/4009/productivity-and-workspace-design.pdf
WFH and the Self-Employed, UBSS Publications, author Art Phillips (2022)
https://www.ubss.edu.au/media/4059/wfh-and-the-self-employed.pdf
Further details: Art Philips biography, and 101 Music Pty Ltd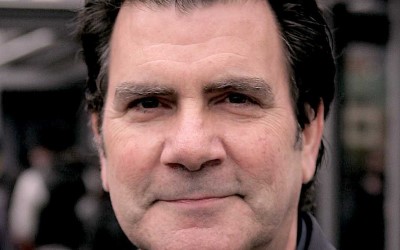 ---