'20/20 Vision'
Charting an Effective Business Plan in The 2020s
Published in UBSS Publications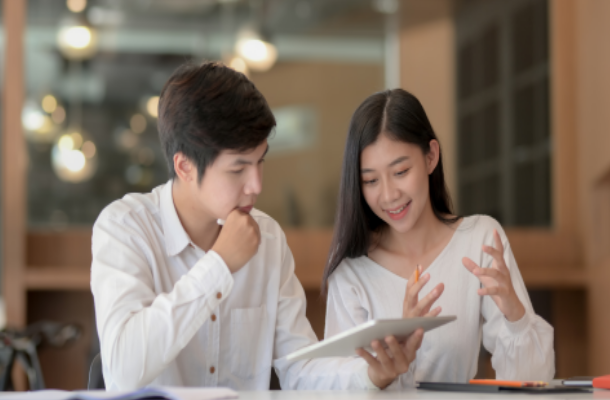 NOW READING
Charting an Effective Business Plan in The 2020s
9.9.21 | UBSS Publications
Published by
Issue 2 | Article 4


Abstract
The author both heads a Centre for entrepreneurship and teaches postgraduate students how to prepare entrepreneurship and business reports. In this article, he points out that the growth of  new e-commerce sales and marketing platforms and tools, such as data-driven marketing, voice search engines, and Afterpay, along with the growing incidence of major shocks like COVID-19, have substantially changed the environment in which new businesses start and operate. He explains, with real-life examples, how he has changed the content and delivery of a postgraduate subject to accommodate these changes.


Introduction
Successful businesses require a business plan. The plan is a convenient vehicle for providing key information to investors and shareholders, and is an essential document for obtaining commercial loans. For both startups and established businesses, a business plan provides a continuing flow of information for the owner(s), and sets out the rationale for the business's goals and strategic plans. It describes the actions the owners will take to ensure the venture will sail safely through startup phase and into the future. As stated by Alan Manly OAM, founder and CEO of Group Colleges Australia (GCA) and the Universal Business School Sydney (UBSS): 
'A successful business plan encapsulates a great new idea and a path to bring that idea to fruition' (Manly, 2021).
From 2019, the author has been teaching the subject entrepreneurship research report (MCR012) at the Universal Business School Sydney (UBSS). During the preceding two years, he was the subject's grading adjudicator. Over his 5-year association with the subject, he has observed significant changes in the business environment. Of particular significance are the new AI marketing platforms such as Chatbots, CamFind, Voice Search, and Snapchat; the new sales platforms like AfterPay and  ZipPay; and the new and/or improved media platforms such as TikTok, Instagram, Facebook, and YouTube. Further, due to faster internet speeds in Australia since the roll-out of the National Broadband Network (NBN), consumers have become increasingly comfortable with buying goods and services online. E-commerce, in all its forms, is growing and changing rapidly. IbisWorld, Industry Research Reports (Australia) states:
"Revenue for the Online Shopping industry is anticipated to rise by 35.3% in the current year due to more bricks-and-mortar firms establishing online operations" (June 2021).
Entrepreneurship research report has three strands that align neatly with the content requirements of a standard business plan, namely, the executive summary (about the business – the why, how, aim and structure), marketing (analysis of market competitors and design of marketing campaigns), and finance (assumptions, forecasts, and projections of sales and costs associated with funding and running of the business). In the following sections, the author identifies how his teaching content has been influenced by the growth of these new sales, delivery, and marketing platforms, as well as by the increasing demand for online shopping using new technologies.
The article also considers contingency measures that should be written into business plans to provide security against devasting events such as the COVID-19 pandemic and the ensuing lockdowns that are still being implemented by State governments. The lockdowns raise new concerns for businesses, and contingency structures need to be developed that reach far beyond traditional strategic thinking. Thus, the new business plan must extend beyond simply designing measures to deal with 'competition', or the effects of disruptive business events, or with changes in customer-centric product lines. Well-designed survival strategies must be written into the business plans if companies are to survive and thrive in the new and more precarious 2020s financial environment.
The author's entrepreneurship subject is designed to prepare postgraduate students for the real business world by providing them with four key learning outcomes. Upon completion of the subject, students should be able to:
Identify the major requirements in the process of preparing effective and practical business plans.
Evaluate the process of setting goals, explaining objectives, and mapping out how to achieve these goals with strategic actions.
Develop the techniques needed to explain why the business vision is a valuable opportunity, how to report on resources required, who will implement the vision, and how the goals will be reached.
Implement techniques to show how risks to the business vision will be mitigated and how unexpected opportunities may be exploited.
A vital support for a business is a clear business vision that is both inspiring and realistic. The mission, vision, and executive summary must tell a compelling story that demonstrates how the business will succeed. The subject allows students to understand and implement the strategies needed to move from a business vision (an idea that is unique and has  a competitive edge) to a practical business plan (a solid blueprint or roadmap with forecasting arrows) and for a successful company.
The three strands of entrepreneurship reasearch report require innovative thinking by students as they design a business plan that is appropriate for the 2020s.
Strand 1 – Executive summary (weeks 1 ~ 4)
Description
The first section of the course focuses on teaching students how to think about unique business opportunities and how to clearly identify and describe how and why the business will succeed in today's complex and competitive environment. It is essential that students have a passion for implementing their business idea. Of course, passion is not sufficient - focus, determination and perserverence are also required. Throughout his entire life and business career, the author  has supported his passion for business ventures with the 3-letter mantra: 'FDP' =  Focus, Determination, and Perserverence.

There are other important requirements for success in the modern business environment. The prospective entrepreneur must consider the huge number of products in the world (there are several million in the NATO database), and the extraordinary saturation of most of the products being manufactured and sold by so many different companies (estimated to exceed 100 million). Therefore, the business each student chooses must pass the following tests:
It must create and sell a product that is unique and meets a need that is not currently being addressed, or a product that will compete with existing products but can be made and sold better.
It must be able to attract the finance required to get the venture off the ground and sustain the business until it makes a profit.
It must be environmentally friendly.
The student, the entrepreneur, must be passionate about the product and purpose of the business.

Changes
In today's business world it is important to ensure that a business has more than a 'shopfront' location. E-commerce, with its new forms of online sales and marketing platforms, is now critical for survival. In our COVID-19 world and its associated lockdowns, keeping up-to-date with the new trends in e-commerce can be a business lifesaver. Online sales have long been an important part of business activities, but now and more than ever, it is necessary to embrace online sales using new technologies in order to secure business sustainability.

Examples
With the business world being saturated with goods and services, the prospective entrepereneur needs a product that is unique and meets a pressing consumer need. These two considerations account for about 80% of business success; the remaining 20% can be attributed to luck.
The author's subject requires that students work with a business concept. Some come to the first class with a clearly developed concept. Those who don't are required to identify a concept by using brain-storming methodology to fill the gaps in the following three statements:
The three things I find most annoying are (1) ______ (2) _­___ (3) ______.
Every single time I use (product) ______, I find (what) ______so frustrating.
There's no app for ______. What could I provide to fill the gap ______?
For example, one thing that really annoys the author is going to a restaurant or a coffee shop and finding that the legs on the table he sits at are not perfectly aligned with the floor, causing the table to rock when he leans on it. He had developed a solution to this problem over 30 years ago - a wedge that could be inserted between a table leg and the floor. The wedge could be stored and carried on a key ring and so would always be available. However, a patent for his discovery had already been registered by another inventor; hence, the author's application for a patent was rejected. Then, three months later he saw the patented product in a local hardware shop. However, the availability of the product has not been sufficient to solve the problem. Waiters still respond to customer complaints by inserting a folded paper napkin or cardboard coaster between a table leg and the floor. Perhaps it is time for some enterprising student to complete the solution to the problem!
Most business ideas arise from experiencing dissatisfaction with existing products and situations, asking questions, conducting extensive research, and coming up with solutions. In an article, six ways to come up with your ultimate business idea, The Guardian advised:
'If you look around your house or workplace, you'll see a huge number of problems or mundane tasks that could potentially be made easier by a new product or service. If you identify an issue that someone else hasn't already solved, chances are there will be a market for it' (Lottie O'Conor, The Guardian, 2015).
Once their business ideas are set, students are required to create a clever business name that has meaning – subconsiouly or consciously. It is also necessary that a trademark and various registrations can be obtained for the name. The author uses his own business - a music production company – as an example. This company was created with the name 101 Music Pty Ltd®. As numbers usually precede letters in alpha-listings, the name puts his business at the top of the list with the author's 24 distributor/sub-publisher/agent websites. The name also meshes with the '101 ways to ________' style of presentation, such as '101 ways to teach your dog new tricks' and '101 ways to cook the greatest Italian food'. It meets the "one better" condition, where 101 subconsciously gives the user a feeling of gaining more 'value' than 100. The name also contains the binary numbers 1 and 0, giving a high-tech feel to the label.
The author then has his students construct a short sales 'slogan' that fits with the business name, using that for his own company - emotional solutions through music – as an example (see below).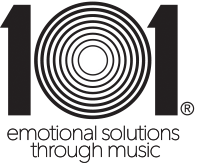 Strand 2 – Marketing (weeks 5 ~ 8)
Description
Developing and implementing promotional marketing strategies is at the heart of this section. Effective marketing involves the analysis of the business's major competitors and target customers, and the design and creation of advertising campaigns to capture customers' attention. It therefore requires a deep understanding of customer needs and awareness.

Changes
The author requires students to develop a marketing strategy that exploits the potential of new and emerging marketing platforms. Recently, a multitude of new platforms has been developed, most of which are AI-based. As the Single Grain digital marketing website states:
"Artificial intelligence is the biggest commercial opportunity for companies, industries, and nations over the next few decades. A.I. latecomers will find themselves at a serious competitive disadvantage within the next several years" (David, 2021).
When discussing digital marketing trends in 2021, Single Grain also noted that:
"At one time, artificial intelligence, data-driven marketing and voice search engine optimization (VSEO) were ambitious concepts bordering on the ridiculous. Today, these innovative digital marketing trends are among the top priorities for most business owners in 2021.
And why wouldn't they be? After all, if your business has any intention of remaining competitive in today's online landscape, you must adapt to the rapidly evolving changes in digital marketing" (David, 2021).
Some amazing new methods of high-tech marketing platforms will be coming our way in the 2020s, including metaverse, which uses alternative digital realities depending on where people work, play and socialise. In July 2020, Forbes' web-edition stated:
'Imagine walking down the street. Suddenly, you think of a product you need. Immediately next to you, a vending machine appears, filled with the product and variations you were thinking of. You stop, pick an item from the vending machine, it's shipped to your house, and then continue on your way' (Hackl, 2021).
In late June 2021, Mark Zuckerberg, CEO of Facebook, told his employees about an ambitious new initiative, saying:
"The future of the company would go far beyond its current project of building a set of connected social apps and some hardware to support them. Instead, he said, Facebook would strive to build a maximalist, interconnected set of experiences straight out of sci-fi world, known as the metaverse.
The company's divisions focused on products for communities, creators, commerce, and virtual reality - (and that we) would increasingly work to realize these  visions. What I think is most interesting is how these themes will come together into a bigger idea. Our overarching goal across all of these initiatives is to help bring the metaverse to life" (Zuckerberg, 2021).
The author also discusses with his students the need for distinctive 'wordsmithing' in marketing - using emotional keywords to grab the audience's attention. For illustration, he points out that in his own business he uses 'keywords' as emotional descriptives, which are included in his extensive metadata excel spreadsheets on release of each album product. He uses key adjectives, adverbs and the like to stir the five senses that help navigate the user to his product.
Strand 3 – Finances (weeks 9 ~ 12)
Description
The final segment of the course deals with forecasting, asumptions and projections of business finance. Students are reqired to analyse competitors' behaviour and to employ a competitive strategy with pricing. They identify a pricing strategy, forecast how much they can sell in a day, week, month and year, and compare sales with manufacturing costs (direct costs) to achieve a workable Gross Profit Margin. They then outline projected fixed costs (indirect costs - the day to day costs of running the business) to derive a forecasted Operating Profit Margin. Finally, they include tax and interest expenses in order to generate a 'Net Profit Margin'. This exercise ensures that the students understand 'break-even analysis' and know how to chart, analyse, and 'massage' pricing and costings so they can successfully launch their businesses.

Changes
The new marketing and sale technologies will have a big impact on business formation, growth, and sustainability in the coming decade. The changes being implemented in the author's Entrepreneurship course include incorporation of the newest platforms for purchasing such as 'Afterpay'. Whether sales are made instore or online, this facility provides consumers who are short of funds with the opportunity to take their puchases home with them or have the purchases shipped immediately. With Afterpay, customers can pay in four installments over six weeks, with the first payment collected at the time of purchase – all interest free. The retailers are paid within just a few days of the purchases, and Afterpay take on the risk of fraud. Retailers also receive settlement reports every day to reconcile orders and sales. This new payment method will become part of the new business environment, since:
"Afterpay partners see a 20% increase in cart conversion on average, and more repeat customers. Afterpay lets customers get what they want, when they want it, increasing (the) average order value by up to 40%" (Afterpay, 2021).
John Strain, Chief Digital and Technology Officer, Gap Inc supports this view. He states that:
"By adding Afterpay to our other payment options, we're able to provide a more customized shopping experience, give our customers additional convenience and control and reach a younger demographic who may not have been able to shop with us before" (Strain, 2021).
It is increasingly important for students to experience the real world in order to better understand the internal mechanics of a successful business. Therefore, in early 2021, the author introduced interview style guest presentations to the classroom (Phillips, 2021). Also in 2021, he added a short discussion about the various accounting systems, such as Xero and MYOB, and the use of 'bank feeds' to streamline account processing, BAS compliance and submissions, as well as PAYG tax and single touch payroll. The bank feed system is a great time saver, allowing businesses to spend more time on their product lines and marketing.
Conclusion
In this day and age, digital technologies are changing as fast as the seconds pass. It is therefore essential for established and prospective entrepreneurs to read, research, and explore the ever-evolving business world and to incorporate new and emerging threats and opportunities into their business plan. The latter is an evolving document that must change in line with the changing business environment.
The author concludes his final lecture with the challenging message:
'Hurdles are our friends.
Disappointments are never our enemy'
References
Afterpay, Afterpay website, 2021
Dave, N., 42 Digital Marketing Trends You Can't Ignore in 2021, Single Grain web publications, 2021
Drucker, P., Innovation and Entrepreneurship, Routledge 2015
Hackl, C., CMO Network, for Forbes Digital web publication, 2021
IBIS World. Online Shopping in Australia – Market Research Report, June 11, 2021
Llopis, G., Forbes, Leadership Strategy, April 1, 2013
Manly, A. A Simple Plan, Inside Small Business, August 5, 2021
OBERLO statistics, Global e-commerce sales, cited: 6 September 2021
O'Connor, L., The Guardian, 2021
Phillips, A. 2021. Interview Style Guest Presentations that Enhance Learning
Strain, J., Afterpay website, 2021
TechCrunch, TechCrunch web publication, 2020
Zuckerberg, M., The Verge, 2021


Biography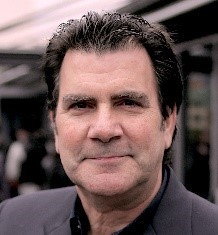 Adjunct Professor Art Phillips is Director of the UBSS Centre for Entrepreneurship. He is a composer of film, television, and popular music and has worked in film and television for over 40 years. Currently, he teaches in the MBA program at The Universal Business School Sydney, adjudicates in the institution's undergraduate program and sits on several of its committees including the UBSS Academic Senate. He is passionate about keeping his lectures engaging for his students and has a profound interest in digital and virtual teaching.