UBSS Sydney
Sydney Campus
"The CBD is your Campus"
UBSS Sydney
Sydney Campus
"The CBD is your Campus"
Facilities that inspire, challenge and connect
Featured facilities and resources
The UBSS campus is equipped to handle 2,000 students, and features:
Modern spacious classrooms
Computer labs
Free printing and copying facilities
Interactive Whiteboards
Quiet rooms for studying
Student Information and IT support services
Free Wi-Fi

Interactive Whiteboards
UBSS uses cutting edge Interactive Whiteboards technology in its classrooms to maximise the learning potential for students. All classrooms are fitted out with Interactive Whiteboards that allow active student participation, both in class and later, at home. All lesson materials written on the board is saved and uploaded to Moodle (online-learning platform) to view at home.

Why Use Interactive Whiteboards?
Ideas and changes can be added, saved and captured without losing the original concept
Any computer-based program can be accessed and used as a learning tool in the classroom: eg. Powerpoint, Excel, Dreamweaver, Photoshop etc.
The internet can be accessed as a resource in class
Interactive activities involve students in the teaching learning cycle in the classroom
Graphics and colours allow students to explore their creativity
Multimedia enhanced learning
Student Management System - myGCA
Our cloud-based Student Management System (SMS) is specifically designed to provide a powerful student-centred service that manages the entire student lifecycle from enrolment through to graduation.
E-Libraries
UBSS provides students with access to some of the world's most renowned e-libraries. E-libraries can be accessed from anywhere around the world. All you need is an internet connection. 
Moodle
Moodle is a learning platform designed to provide educators, administrators and learners with a single robust, secure and integrated system to create personalised learning environments.
Centre for Entrepreneurship (CFE)
Welcome to the Centre for Entrepreneurship (CFE) - disrupting the higher education agenda. Where students have an immediate exposure to highly acclaimed entrepreneurs and organizations, directly involved in business in Australia.
UBSS Student Mobile App
UBSS Mobile app is a complete mobile solution that allows you to quickly and easily stay connected to the things that matter. Access popular features of myGCA, quickly connect to your online timetable, check your important notifications, or schedule an appointment with your lecturer or support staff.
Full Microsoft Office suite plus Microsoft Teams
Students have access to the full suite of Microsoft Office applications (version 2016), as well as the Microsoft Teams collaboration and videoconferencing system.
CQ Queue Management System
UBSS utilises the CQ Queue Management System which allows students to:
• Take virtual tickets to join the Student Services queue
• Receive notifications when their ticket is about to be called
• Book appointments to see UBSS staff.
State-of-the-art Online Education Facilities
Lecture Studios live broadcast of a lecture room for a richer and more advanced online student experience. All Lecture studios feature the following technologies:
High definition automatic tracking cameras.
High quality dual-channel wireless microphones.
Dual interactive whiteboards.
Dual display screens for more effective classroom management.
Wireless presenter remotes.
Blackboard Collaborate
An online virtual classroom where you can engage in lectures and tutorials with your lecturers and tutors, from anywhere via the internet.
Free Wi-Fi
Free and unlimited internet access is available throught the entire UBSS campus via Wi-Fi. The Wi-Fi connection is backed by a high-speed fibre connection (500Mbit) which ensures fast internet access at all times. Students are welcome to bring their own devices.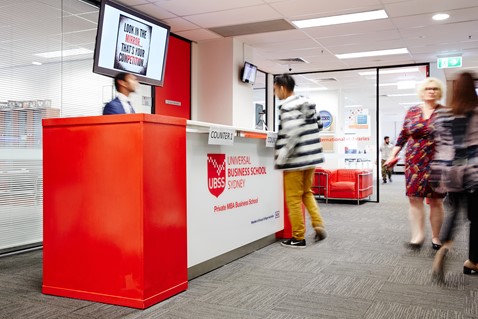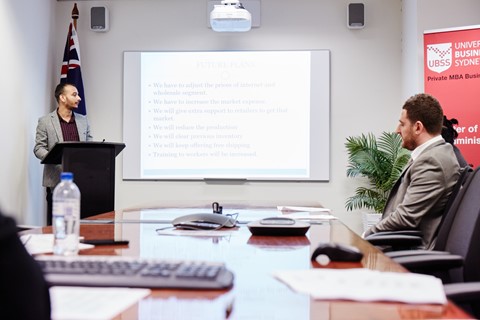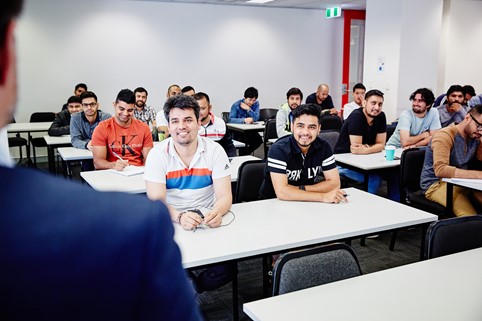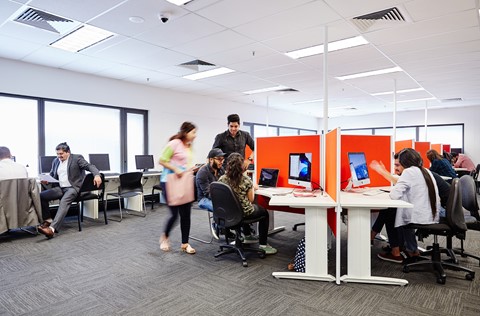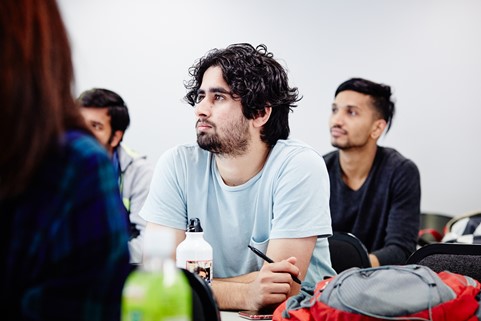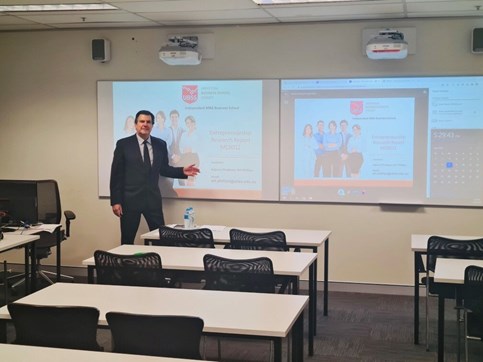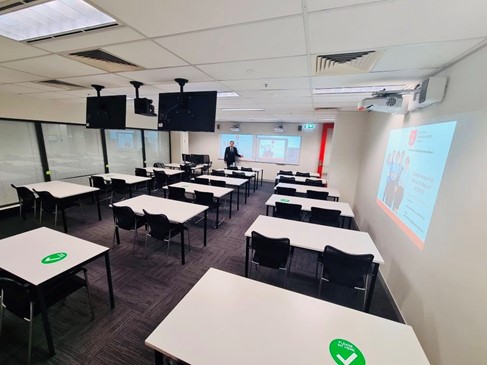 Discover your future campus today
UBSS Sydney Campus
We are looking forward to meeting you and helping you launch your career! The UBSS Sydney CBD campus  is situated  in the World  Square precinct:
Level 10, 233 Castlereagh Street, Sydney, NSW 2000 Australia.
UBSS is in the heart of the city, conveniently located near shopping venues, restaurants and famous Sydney attractions such as Hyde Park, Darling  Harbour and Chinatown. It is easily accessible - being just a five-minute walk to Town Hall station, and a two-minute walk from Museum station.
"The CBD is your Campus"
A local guide
Places to explore
Ready to discover Sydney? Join students just like you who are planning to attend and make their transition into UBSS a smooth one. While not all points of interest may be listed, this is a good start and we are here to answer all your questions. For our UBSS students, these frequently visited spots have quickly become familiar haunts. "The CBD is your Campus".