Small office home office
The concept of working from anywhere
Published in UBSS Scholarship Series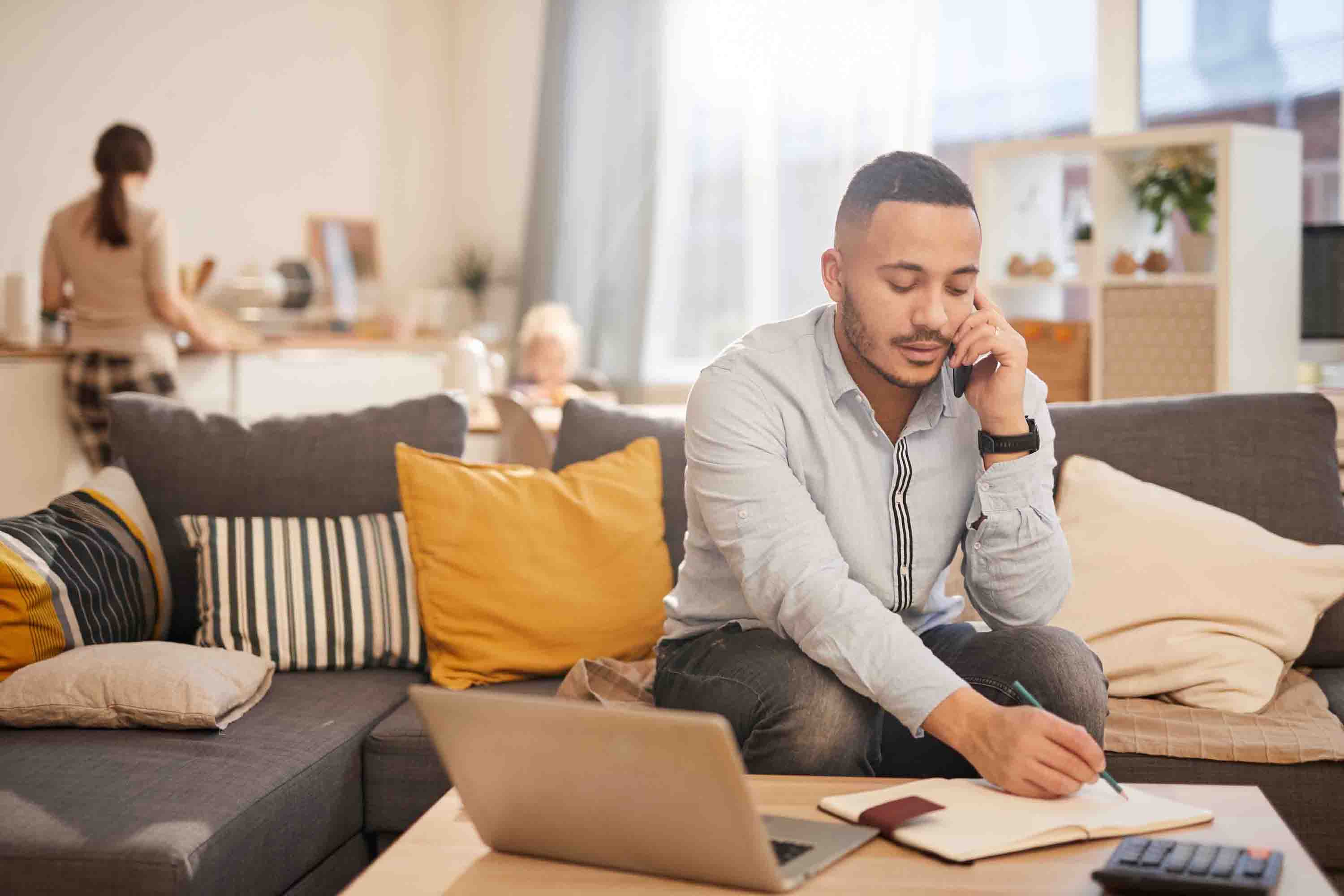 NOW READING
Working from anywhere – Enter the digital nomad
26.4.22 | Education
Published by
Issue 3 | Article 6

Abstract
The two tsunamis – COVID-19 and the digital revolution – have combined to refine how we think about work and our approach to it. Of special significance has been the tidal shift to working from home as a consequence of health considerations (mandated) and the accompanying developments in digital technology. Some, in fact, consider COVID-19 to be the great accelerant. The concept of working from home is not new to us – what has changed is the perception and acceptance of the concept. This article explores the humble small office, home office beginnings and looks at resultant opportunities and implications.
Small office home office
Small office home office (SoHo) was all the rage some twenty years ago. The authors remember even teaching postgraduate music subjects such as SoHs (small office home studio). Interestingly, the statistics suggest that in the 20+ years leading up to the COVID-19 pandemic, the proportion of the population working from home remained steady at five percent – one percentage point of which was farmers. The concept then, though feasible, was not exactly embraced.
In recent times, the notion of small, flexible-use spaces has become not only critical but also more palatable. Beyond the original notion of SoHo, there are now SoFo (small office/flexible office) and SoVo (small office/virtual office). Peterson (2020) notes that whereas a SoHo usually has a dedicated space for the office, such as a converted spare bedroom or study, the SoFo utilizes more of the property's space by converting dining, bedroom and lounge spaces during office hours and returning them to standard residential domestic functions after office hours. SoVo spaces are generally small commercial stand-alone or shared places that are within the local district, such as suburban commercial hubs or shopping complexes. They often have greater access to high-speed, large bandwidth technologies but do not allow for overnight accommodation.
SoHo, SoFo, and SoVo are usually suitable for start-ups or independent companies that require only a small amount of infrastructure. For many workers, this is a convenience that allows them to work comfortably either at home or in a nearby location and is especially suitable for those who are engaged in design, IT, tertiary education (such as Business Studies), and other similar activities.
Working from home 
In 2016, the Australian Government's Productivity Commission reported that over 35 percent of jobs had aspects that allow staff to work remotely. Working from home (WHF) is particularly well-suited to office-based work, where the use of computers and telecommunications is dominant and the need for direct interaction with the public is minimal. However, in 2019, only 8 per cent of employers had a formal WFH arrangement and the median number of days worked at home per week was only one (AGPC 2021). The concept was tolerated but not embraced.
According to Salt (2021), industry surveys have shown that, in the age of coronavirus, WFH arrangements have risen to 45-50 percent. This is a quite remarkable increase and was certainly not expected. It is safe to say that COVID-19 coughed up a range of unexpected phenomena. Once WFH commenced in earnest, it was embraced by many including employers (at least at the outset).
As a result, it is projected that more than one million cars are likely to disappear from Australian city motorways - forever - because both the number of people who work from home permanently is set to treble and there will be a sizeable shift to urban living. If this happens, levels of relief and comfort will immediately be raised. The challenges relate to the ability of the individuals and organizations to achieve a level of connection.
The shift to WFH is having other consequences as employers evaluate the need to keep paying for partially empty city real estate. In the tertiary sector, university timetables were previously created to maximise the use of campus infrastructure and students had to fit their lives around that requirement. The balance has now shifted in favour of student travel times for compulsory on-campus classes and hybrid models of study. There is a degree of tension in this space. National surveys indicate 77-94 percent student satisfaction with studying online. This is accompanied by remaining concerns regarding health and well-being associated with returning to campus.
The personal reflections of the authors (who work from home three days a week and in an office setting two days a week) is that the model encourages a 12–15-hour day – starting with emails at 5am and finishing with writing articles at 8pm. For self-confessed workaholics, this is highly acceptable. But, for most people, it is not sustainable.
Salt (2021) believes once life returns to something like normal (whenever or whatever that is) the rate for WFH will drop back to 10-15 percent. At 15 percent, 1.8 million Australians would/could be working from home.
Working from anywhere 
In 2004, the authors created the first ever Virtual Conservatorium (Bofinger & Whateley, 2004), in which the notion of providing tertiary students access to study Anywhere, Anytime, Anyhow was a cornerstone of the program. Although this concept did not gain much external traction at the time, almost 20 years later nearly every tertiary provider is incorporating some, or all, of these elements into their course delivery.
Working from anywhere (WFA) may provide a valuable option moving forward. With WFA, workers get geographic and/or time-zone flexibility, eliminate lengthy commutes, and achieve a better work/life balance. This option is also ideal when the need for synchronous communication is not essential. It fills the middle ground between working in the office and working from home.
There has been a rise in the number of cafes with collaborative meeting spaces, power outlets, and semi-private booths. Prior to the pandemic, shared office and co-working spaces were gaining popularity, and it is anticipated that there will soon be a return to this workplace choice.
Choudhury (2020) reported that in order to return to a relatively 'normal' existence, the notion of being able to work from any location (cognisant of time differences) using some relatively high-end technology would appear to be a worthwhile option. The key ingredients would be a strong WIFI access and the appropriate teleconferencing gear.
The other benefit of this WFA model is the implementation of "Time Zone Stacking", which creates strategic flexibility by sequencing work hours across the world (Pupius, 2021). The desire for employees to maintain a work-life balance and good mental health is also an increasingly important consideration. It has been well-reported that burnout is a leading cause of attrition, and implementing time-zone stacking has the potential to reduce the load of "on-call" roles and excessive overtime expectations.
Businesses should be open to the pros and cons of these multi-time zone teams and recognise the benefits that time-zone stacking can offer. Most staff members report positive satisfaction in being able to maintain dedicated focus time while still being able to keep in touch with co-workers when their workdays overlap.
Take workers in Melbourne and London as an example. The time difference during the Australian autumn is nine (9) hours. For a Melbourne-based staff member commencing work at 9am and working through to 5pm, followed by a London-based colleague starting their day at 9am (6pm Melbourne time) through to 5pm (2am Melbourne time) the working day is effectively 17 hours. The benefit to online students of this level of staff access would be immeasurable. For example, a TEAMS meeting scheduled for 5.30pm Melbourne time and 8.30am London time would be very doable.
The advantage this creates for current Business Studies tertiary students is also significant. With many units now available 24/7 via online delivery platforms, the flexibility for students to work and study at hours that suit their personal lifestyle is paramount. With tutor access effectively extended by time-zone-sharing models, the delay in response time for student questions could be reduced from days to hours and minutes.
So where to now?
Salt, though expert in his estimates, may have missed the issue of mixed mode – where people work from home on certain days and return to the office on other days. It is likely that the WFA model will be taken up with considerable enthusiasm. Whatever happens, the authors will become digital nomads – wandering the earth – checking WIFI strength and time zones on a regular basis. And wondering why they had not thought of this some 20 years ago.
 
References 
AGPC (2021) Working from Home, Research Paper available via https://www.pc.gov.au/research/completed/working-from-home/working-from-home.pdf.
Bofinger, I. & Whateley, G. (2004) The Virtual Conservatorium, available via https://acquire.cqu.edu.au/articles/thesis/The_virtual_conservatorium/13437776/1.
Choudhury, P. (2020) Our Work-from-Anywhere Future, available via https://hbr.org/2020/11/our-work-from-anywhere-future.
Peterson, C. (2020) Home Office Solutions, How to Set Up an Efficient Workspace Anywhere in Your House, Fox Chapel Publishing, ISBN 9781580118590.
Pupius, D. (2021) Time Zone Stacking: The New Teamwork Paradigm? Available via https://www.toolbox.com/hr/future-work/guest-article/time-zone-stacking-the-new-teamwork-paradigm/
Salt, B. (2021) One Million to Stick with WFH after COVID-19, available via https://www.dailytelegraph.com.au/coronavirus/bernard-salt-says-1-million-cars-will-stay-off-roads-when-workers-return-after-covid/news-story/8a379fe0d6661e3eeb033be0be41aec4.

Biography

Emeritus Professor Greg Whateley is the Deputy Vice Chancellor and Vice President (Academic) at Group Colleges Australia (GCA). Formerly, he was Chair of the Academic  Board at the Australian Institute of Music and Dean of the College at Western Sydney University. He has been keenly interested in alternative modes of delivering education since 2000 when he and Professor Bofinger founded 'The Virtual Conservatorium'. Now, some 20 years later, he is deeply involved in the development of the virtual school.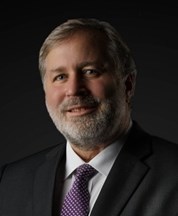 Professor Ian Bofinger is the Executive Dean and CEO of the Australian Academy of Music and Performing Arts (AMPA) in Sydney. Formerly, he was Executive Dean at the Australian Institute of Music (AIM), a position he held for seven years. The opportunity to step outside of the music discipline came in early 2009 when Ian became Manager, TEL (Technology Enhanced Learning) at the University of Western Sydney. Ian has a strong background in tertiary management, blended learning design and music education.