Online delivery
Transitioning to online learning during COVID-19
What students really wanted, they suggested, was a face-to-face experience.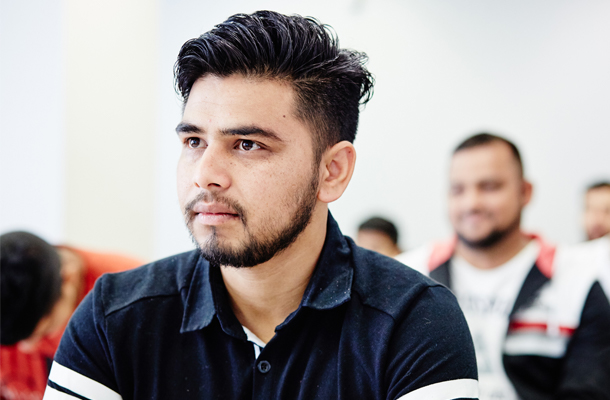 NOW READING
Online teaching: A tale of two institutions
13.5.21 | UBSS Publications
Published by
Issue 1 | Article 9
Abstract
In early 2020, the COVID-19 pandemic forced education providers to move from onsite to online delivery. This article explores the author's personal experience of this transition as a casual lecturer across two higher education institutions and concludes with reflections on the changing state of education.

Prior to COVID-19
That COVID-19 disrupted the provision of higher education is a given. Time will tell how history judges this disruption (Taleb, 2007), but prior to 2020, the use of educational videos, though increasing, was often cursory and was generally seen as an add-on to traditional methods rather than the main event in teaching (Dart, 2020). In fact, many experienced academics considered that the use of YouTube and other online platforms was largely a waste of time. What students really wanted, they suggested, was a face-to-face experience.

The impact of COVID-19
The NSW government ordered a lockdown on the 18th of March 2020. People could only leave their residence if they had a recognised justification such as carrying out essential work, buying food or coping with a medical emergency. Travelling to attend classes in a school or other educational institution was permitted only when a student could not learn from their residence . The lockdown caused many educational institutions to rush into online delivery, frantically uploading all teaching materials to an online learning platform and requiring their staff to immediately commence online delivery from their homes.


The institutional responses

Institution 1
On the Friday immediately following announcement of the lockdown, one higher education provider with whom the author had personal experience, referred to here as Institution 1, simply sent all academic staff an email stating that from the following Monday they would have to deliver all their lectures online. Lecturers, most of whom were casual staff, were directed to use Zoom. No additional assistance or support were provided. The Institution left it to the lecturers to decide how to adjust learning materials and assessments and to ensure that their online equipment was up to the task. The lecturers ended up forming ad hoc WhatsApp groups to aid each other.

Institution 2
The second provider, referred to as Institution 2, also took the initial step of sending an email to lecturers. However, this email advised lecturers that classes would be suspended for two weeks, to allow both staff and students to prepare for the move to online learning. Lecturers were told to come to campus to deliver lectures and were provided with purpose-designed studios that were equipped with state-of-the-art facilities and cameras. Thus there was no pressure on lecturers to upgrade home-office equipment, which was in short supply following announcement of the lockdown .


The results

Institution 1
This lecturer commenced by providing classes on Zoom from her home, as required by the Institution. But she was using a free account, and after 45 minutes the first class was ended when another class started. The lecturer then directed students to Google Hangouts where they completed the session. The lecturer provided feedback to management about the platform issue. No solution was offered, and the lecturer completed the semester by upgrading to a personally paid-for Zoom account and then uploading recordings of sessions onto the student platform. For the students, it was a frustrating experience. Anecdotal evidence showed that several lecturers used their phones to talk about their slides. Not surprisingly, formal student feedback indicated that students were extremely dissatisfied with their experience, and many requested a refund of their tuition fees. Lecturers who were deemed to be 'difficult' were simply not re-employed by the Institution for the next teaching session.

Institution 2
As noted earlier. lecturers were brought back to campus to deliver their material from fully equipped studio-lecture rooms. Instead of Zoom, which is a general-purpose, video-conferencing platform, the Institution used Blackboard Collaborate, which is a virtual classroom tool. All teaching and learning materials were uploaded to the student platform in real time. Each studio was equipped with tracking cameras and live-chat facilities. The end-of-trimester feedback from students was that the online learning environment strongly mirrored that of a face-to-face classroom. The overwhelming majority of students were very satisfied with the experience and about 90% indicated that they would prefer to stay online in later teaching periods.

Concluding remarks
For better or worse, online teaching is here to stay. One challenge is for educational institutions to invest in the required infrastructure. A second and more important challenge is for academics to be trained in and comfortable with technologies that support online education. Education providers should not rely on individual lecturers to effect the latter change.


References

'It is not production quality that counts in Educational Videos- here's what students value most'. 2020. The Conversation at https://theconversation.com/its-not-production-quality-that-counts-in-educational-videos-heres-what-students-value-most-151573 accessed 30 March 2021
Taleb, N. N. (2007). The Black Swan: the impact of the highly improbable. Penguin Books. London: UK.


Biography
Anurag Kanwar is Director of Compliance and Continuous Improvement at Group Colleges Australia (GCA), Executive Secretary of the GCA Board of Directors, and a member of the UBSS Academic Integrity Committee, Audit and Risk Committee, and Workplace Health and Safety Committee.
Anurag is also a practicing lawyer in NSW specialising in the areas of corporate governance and risk. She has written journal articles in the areas of international education and business law. Anurag is a prolific commentator on matters relating to international education on Linkedin with over 5000 followers.