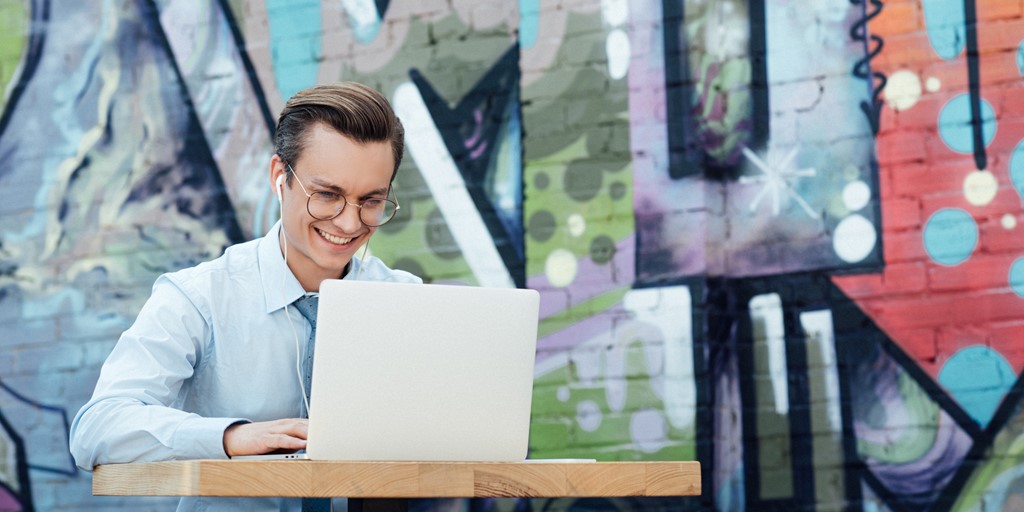 Working from anywhere – enter the digital nomad
SOHO
Small office home office was all the rage some twenty years ago. Interestingly enough though the statistics suggest that in the 20+ years lead up to the COVID-19 pandemic the proportion of the population working from home had held steady at five per cent.

WFH
Working from home is particularly suited to office-based workers where the use computers and telecommunication is dominant and the requirement for direct interaction with the public is minimal but in 2019 only 8% of employers had a formal work-from-home arrangement, and worked a median of one day per week from home.
According to Salt (2021) in the age of coronavirus, industry surveys have shown this has risen to 45 to 50 per cent. This is quite a remarkable leap in comparison and was certainly not expected. It is safe to say COVID-19 coughed up a range of things unexpected.
The shift is having other concrete consequences as employers evaluate the need to keep paying for half-empty city real estate. In the tertiary sector, university timetables were previously created to maximise the use of campus infrastructure and students had to fit their lives around that. This balance has now shifted in favour of student travel times for compulsory on-campus classes compared to the flexibility of hybrid models of study.

WFA
Working from anywhere may provide a valuable option moving forward. With WFA, workers get geographic and/or time zone flexibility, eliminate lengthy commutes and reportedly a better work/life balance. This option is also ideally suited where the need for synchronous communication is not always essential and fills the middle ground between working in the office and working from home.
A recent observation notes the rise in the number of collaborative meeting spaces in cafes with power outlets and semi-private booths. Prior to the pandemic, shared office and co-working spaces were gaining popularity and it is anticipated that there will soon be a return to this workplace choice.

So where to now?
We suspect Salt, though expert in his estimates, has missed the issue of mixed mode – where people will WFH on certain days and return to the office on others. We also believe the WFA model will be taken up with considerable enthusiasm.
For ourselves we will become digital nomads – wandering the earth – checking WIFI strength and time zones on a regular basis – and wondering why we had not thought of this some 20 years ago.

Emeritus Professor Greg Whateley is the Deputy Vice Chancellor and Vice President (Academic) at Group Colleges Australia
Professor Ian Bofinger is the Executive Dean and CEO of the Australian Academy of Music and Performing Arts in Sydney