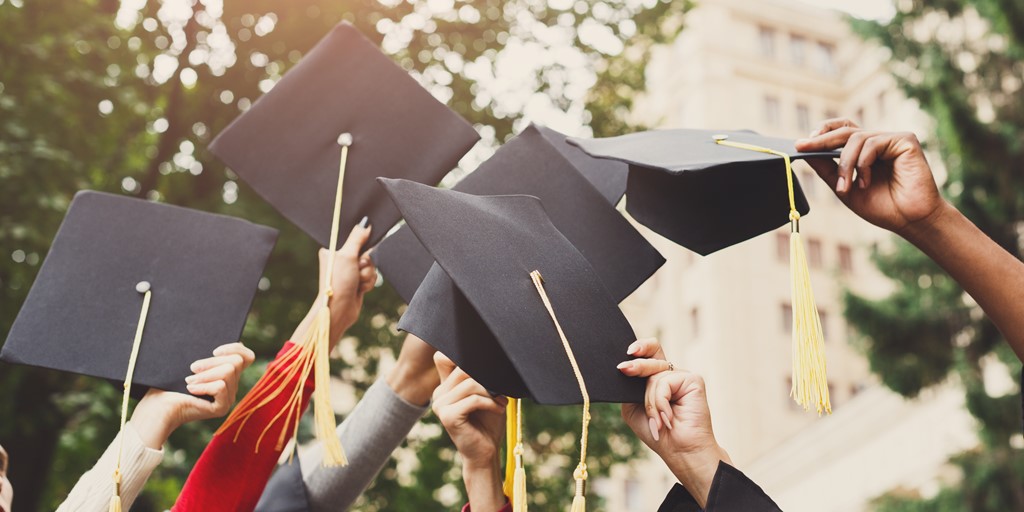 Graduation – an essential element of the student lifecycle
On the eve of the UBSS graduations – 2022 - it is useful to reflect on the importance of graduations as a key marker in the student life cycle. For some maybe the end (especially so for postgraduate students) – for others just a key element/sign post on the continuous education and improvement journey. For all, a certain opportunity to celebrate the successful completion of a very important achievement. At the same time it is valuable to understand why UBSS places so much importance on the face to face event as opposed to online graduations.

Why graduation is important
It is important to the student because it acknowledges the successful completion of their studies and it is important to parents, family and friends given the support and often sacrifice needed to help the student reach this point.
See an MBA TV segment on this topic.
Read a UBSS Blog on this topic.

Why real time graduations are better than online (virtual) events
Attending in person (F2F) graduations is a far superior experience than an online (virtual) event. UBSS has never been tempted to go virtual – rather we have always focussed on F2F graduations to ensure the right atmosphere is achieved and at the same time give the successful graduate an event to remember – not to mention ample opportunity for photographs and selfies with the iconic Sydney Opera House/Sydney Harbour Bridge as the backdrop back-drop.
Read UBSS Blogs on the topic: Why real time graduations are important and But not as good as the real thing online versus time graduations.

Four events over two days in August 2022
UBSS runs four graduation events over two days to accommodate the number of graduates and their family members – this year 286 students. The four smaller groups (rather than a large single event) maintains a certain intimacy that is missing with the larger events. The contained program (usually running under one hour) also provides a greater opportunity for interface with staff and dignitaries that simply would not be possible in a larger setting.
Emeritus Professor Greg Whateley is Deputy Vice Chancellor and Vice President (Academic) at Group Colleges Australia