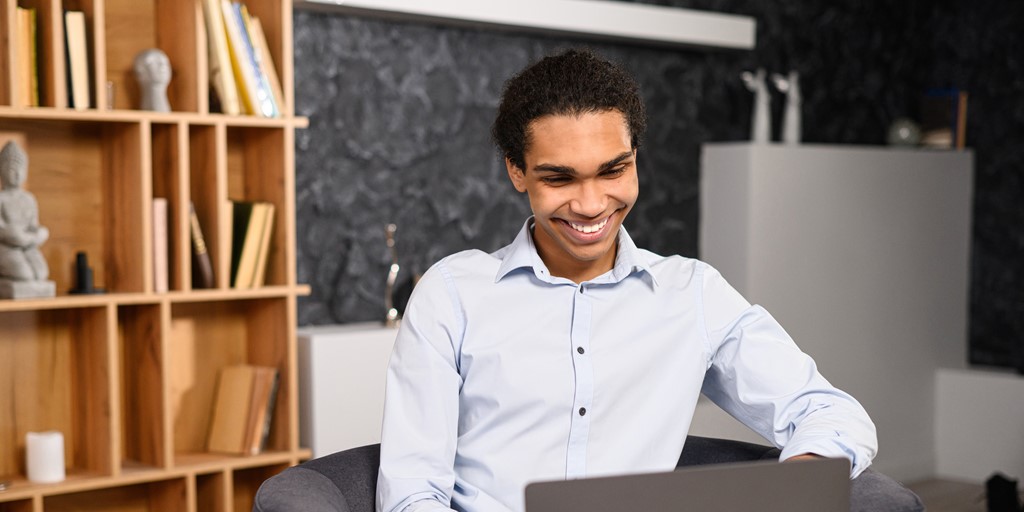 Enhancing Student Support
There is little doubt that student support and learner engagement are essential elements of our environment, especially during these times of on line learning where isolation may become an issue. This proposal seeks to enhance the communication element of student support across UBSS with an initiative (developed in Melbourne) and now ready to be rolled out across both cities - and in Adelaide when appropriate. The initiative is currently being managed by UBSS staff – but could readily be outsourced.

Student support has always been a key consideration at UBSS -
https://www.ubss.edu.au/media/1772/student-support-at-ubss.pdf

A range of feedback tools suggest that UBSS has done a remarkable job during difficult times (COVID-19) and students are satisfied with the support they currently receive in the mode provided.
The 2021/2022 QILT outcomes (external) suggest high levels of satisfaction at both undergraduate and postgraduate levels in the domains of student support and learner engagement –
Undergraduate

Postgraduate

SFUs (internal) across the COVID-19 period have remained consistently high –



Grade Distributions have remained consistent -

Student preference for online option (internal) is pronounced –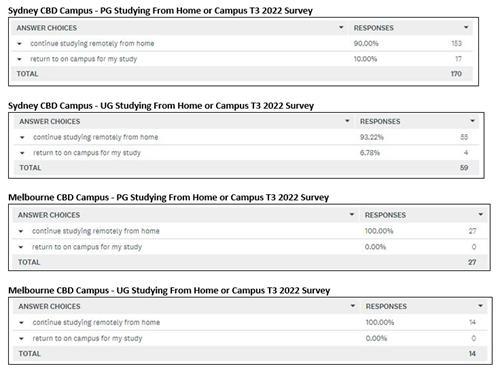 95% of PG students wish to remain on line and 97% of UG students wish to remain on line. By way of overview, then, 96% of UBSS students wish to remain on line.
With this in mind, a four pronged approach to enhanced communication was established in T2 and T3, 2022 in Melbourne consisting of –

1. A weekly general support email from the Learning Support Coordinator highlighting the supporting blogs/MBA TV AUS segments available that support the student life cycle (changing each week) –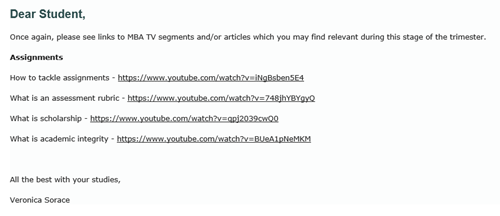 2. A weekly support email from Program Directors (both undergraduate and postgraduate) emphasising the support workshops available, study tips and relevant articles/MBA TV segments relative to the student life cycle –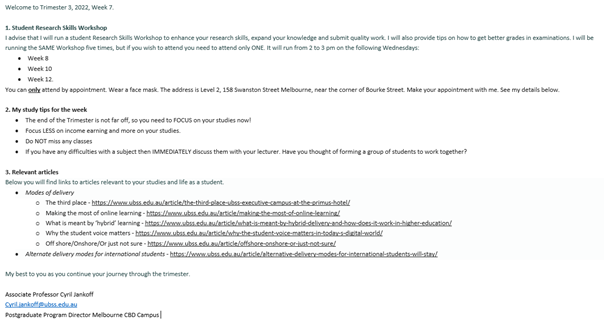 3. Each student, both undergraduate and postgraduate receive a phone call and follow up sms from the Program Directors twice a trimester. A sample communication is provided –

4. The advertised workshops are conducted F2F on campus for interested parties on designated weeks with designated topics –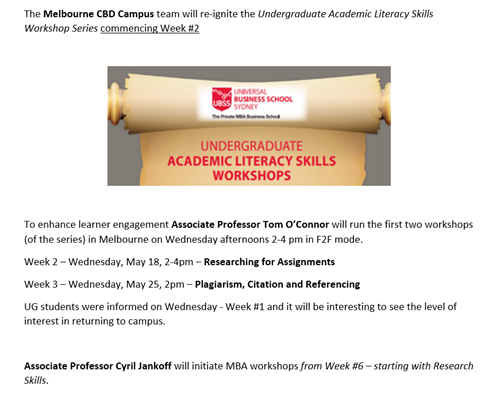 Any effort to enhance student support needs to be welcomed and supported.

Emeritus Professor Greg Whateley is the Deputy Vice Chancellor UBSS and Vice President (Academic) GCA